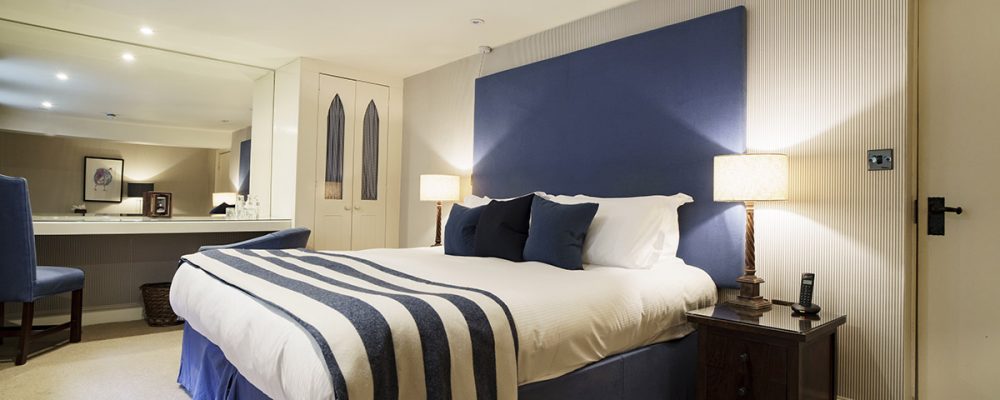 Outlined below is some information that we hope will ensure you enjoy your visit to The Manor House Hotel regardless of whether your life is affected by a medical condition, disability, impairment or specific learning difficulty. We have tried to include as much accurate detail as possible in our Accessibility Statement but would welcome your feedback in order to continuously improve on the information we give. If you require any assistance or further information, please phone 01608 650501. Before you arrive: Enquiries and reservations can be made by phone, e-mail, on our website or in person. Directions to our hotel can be found on our website or we can send them by e-mail to you. Alternatively, if you need a taxi to the hotel from Moreton-in-Marsh train station (4 minutes walk) we would be pleased to book a car for you.
When you arrive:
Limited car parking is available to the front of the hotel with plentiful car parking to the rear although this is some distance from the hotel along a gravel path not suitable for wheelchairs. We recommend stopping at the front door where we will assist with luggage and direct you to suitable parking. We will be delighted to show you to your room and deliver your luggage. Access to reception is available via ground level and there are no steps to negotiate.
Reception:
Reception is immediately inside the front door on ground level.
The desk is at an accessible level and we offer a check-in service away from the desk if this is more suitable.
Public Areas:
The corridors are well lit and are a mixture of carpet, hardwood flooring and flagstone tiles.
All the public areas are on the ground floor with the exception of the Sezincote function suite which is down two steps.
There are two well equipped accessible toilets on the ground floor both of which can be accessed without negotiating steps.
All doors throughout the hotel are wide enough for wheelchair access.
There is a lift to the 1st and 2nd floors which has access to a number of bedrooms without a change in floor level. The lift accommodates a wheelchair.
The Beagle Bar, Brasserie and Mulberry Restaurant.
There is ample movable seating in all 3 areas and chairs with or without arms can be provided along with chairs of differing heights.
Background music is played in all three areas.
Waiter service is available throughout.
All areas are well lit with good natural lighting.
Accommodation:
There are 10 rooms accessible from the lift without negotiating stairs however these bedrooms are not adapted in any way and do not have grab rails.
32 out of 35 bedrooms have bathrooms on the same level as bedrooms.
There are non-slip mats available for use in the baths and showers.
33 out of 35 bedrooms have showers over baths with 2 having a separate walk-in shower.
Kiftsgate Bedroom:
This room has been specially adapted whilst retaining the character and charm of this 16th Century building.
A spacious bedroom allows for ease of manoeuvrability of wheelchairs and such like.
It has a spacious walk-in wet room with appropriate grab rails, handles and extra high toilet.
A shower chair is also available if required.
The room has a pull cord alarm system located in the bedroom and the bathroom linked directly to the hotel reception.
The fire alarm system uses bells and there is a visual indicator in this particular room.
Function suite / Conference rooms
These are all on ground floor level however the Sezincote Suite is located down two steps.
There is moveable seating available and chairs with or without arms can be provided.
Additional Information:
The fire alarm system uses bells and there is a fire evacuation plan for disabled guests in place. Assistance will be given if necessary.
Wheelchair ramps can be provided within the hotel for ease of access and will be set up and dismantled by the staff.
Well behaved dogs and service dogs are welcome. There is no charge for service dogs.
We are able to use the front doors in the event of an evacuation. The bells will ring continuously if an evacuation is required. Please let us know on arrival if you require assistance for evacuating.
We would be pleased to provide larger print menus. Please let us know upon reservation should you require this service.