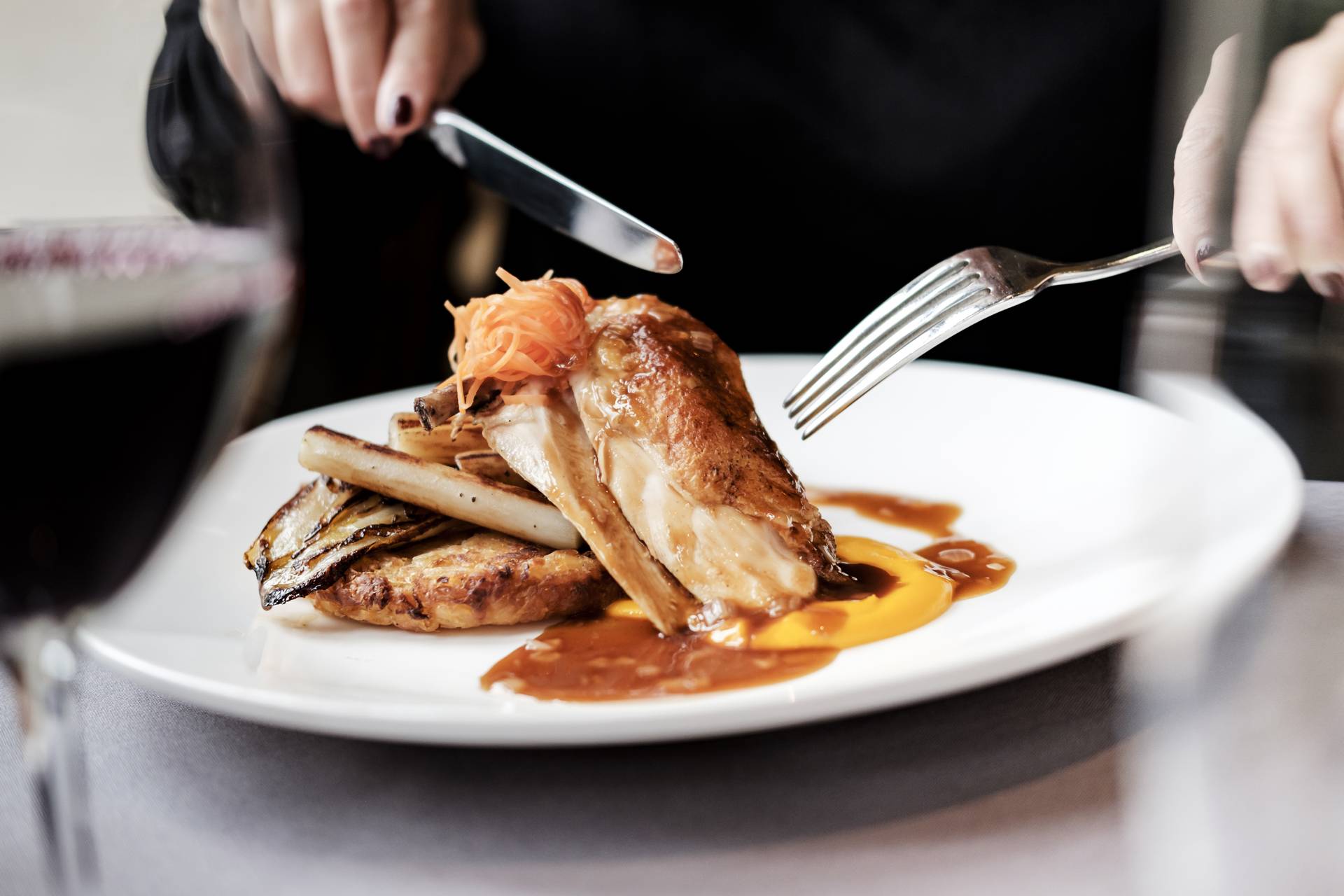 Jack Hare's Bar
If Jack Hare were a man, he'd be a chirpy fellow who'd enjoy good food, fine ale and a cosy armchair by the fire he could just sink into with his faithful four-legged companion sat loyally by his side. So we've created a lively country pub next door that offers just that.
With a vibrant ambience and lots of intimate cosy corners to unwind in, friends come together and locals gather to feast on a plate of sumptuous food and a glass of fine wine throughout the day. Our bar menu is indulgent yet simple and designed to satisfy your cravings from a morning coffee through to dinner, with a delicious bite for lunch in between. There's a fabulous selection of ales and ciders, an inspiring wine list or a traditional gin and tonic, whatever your tipple may be, our friendly bar staff will be ready to serve it to you. During the warmer months, relax outside in the summer sun in our English country garden and sun terrace.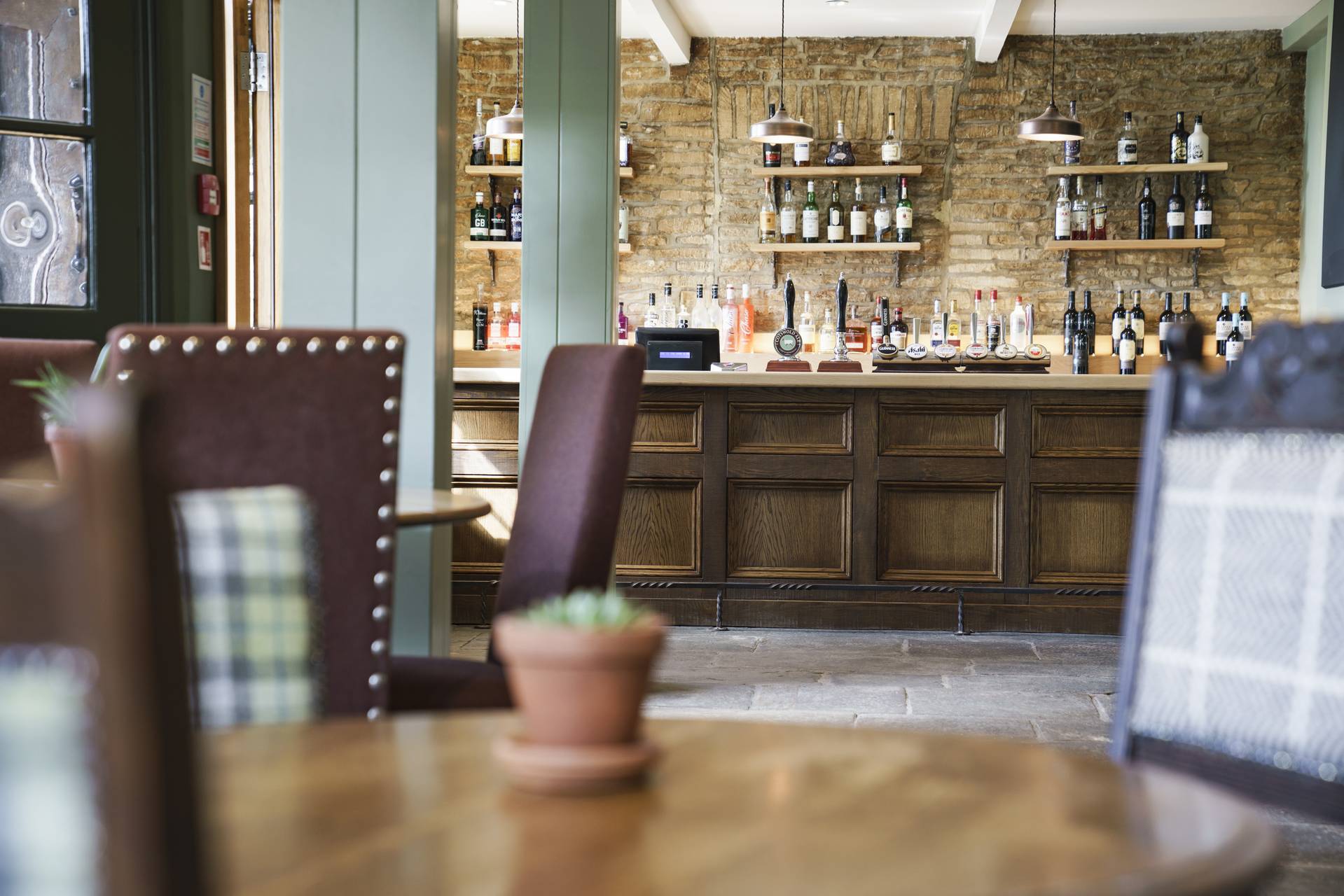 Food at The Hare & Hounds
The Beaufort Restaurant
We love good food and dining in the Beaufort Restaurant allows you to enjoy just that – rosette-awarded dishes served within elegant surroundings…
Our relaxed, A La Carte menu combines the best of British with a few infusions from across the channel and aims to showcase the fantastic selection of seasonal produce sourced right here in the Cotswolds. Think quality fresh ingredients, simply served and reasonably priced!
Our friendly team will be on hand to help you choose, offering recommendations on both food and wine, leaving you to sit back, relax and enjoy!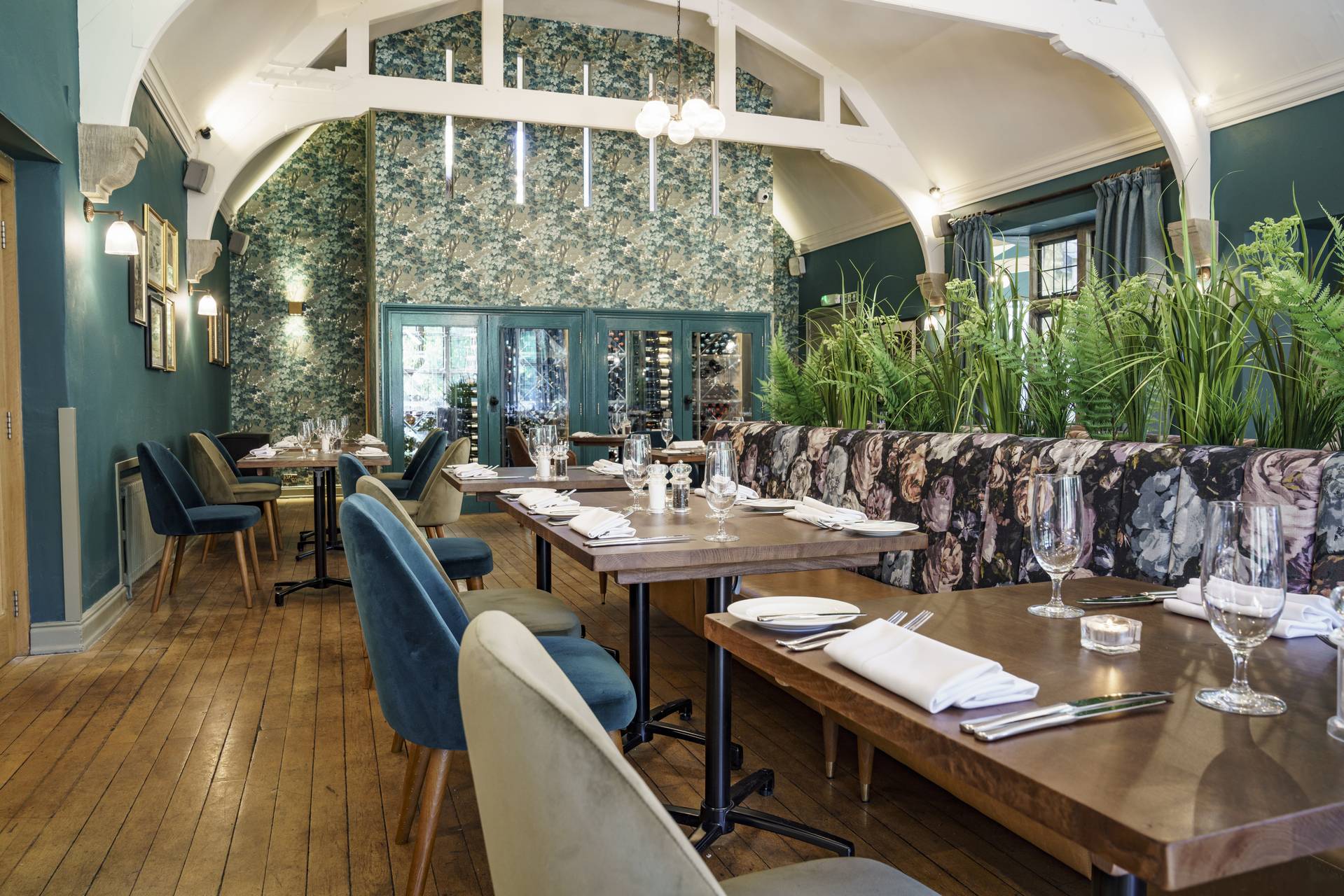 Book a Table
Come and dine at The Hare & Hounds for a special experience from start to finish. Whether you're passing by or staying in one of our rooms, we have a collection of exciting, seasonal menus that will tantalise your taste buds during breakfast, lunch and dinner. Book a table and let us show you more.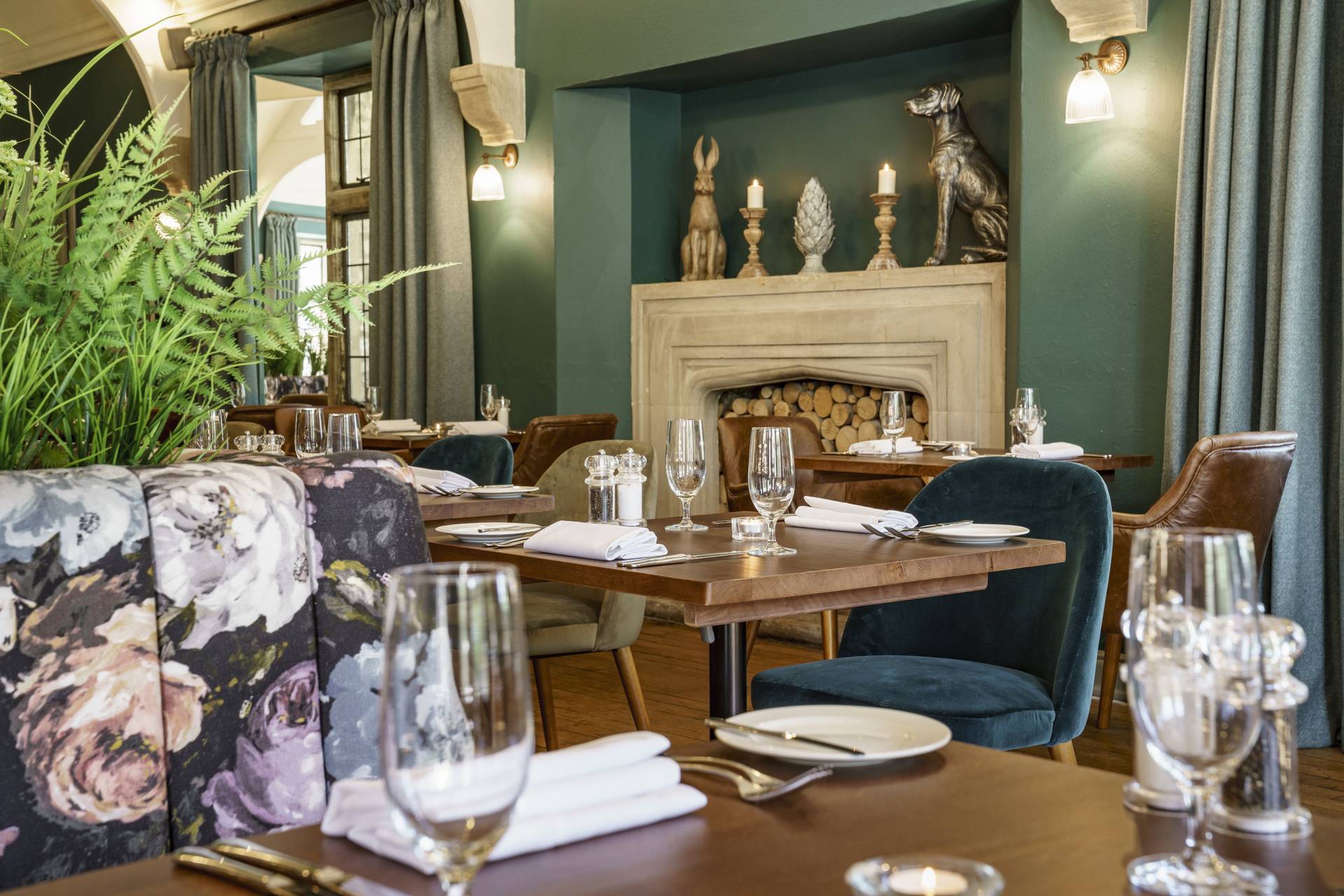 Email Signup
Sign up for our newsletter and we'll send you the latest offers and information from Cotswold Inns and Hotels.