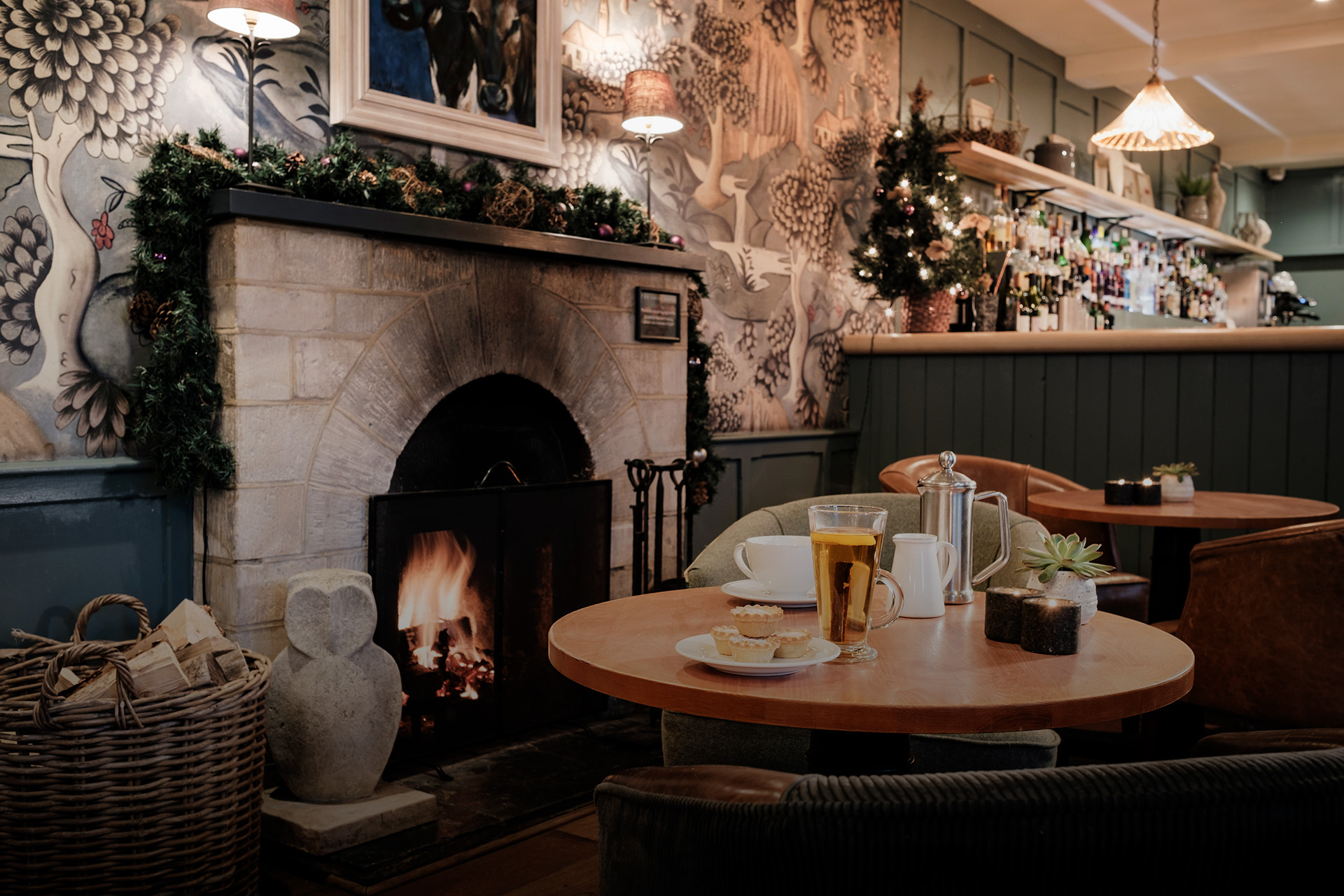 Join us for Christmas in the Cotswolds
Whether you're looking to escape the hustle and bustle of Christmas at home or celebrate in style, we have plenty of festivities, fabulous food and fizz at our Cotswold Inns & Hotels
What a delight it was to have a normal Christmas last year, it was a joy having our hotels full of festive revellers, there really is no better place to celebrate Christmas, than in the Cotswolds. We are very much looking forward to doing it all again, this year, so whether you're looking to escape the hustle and bustle of Christmas at home or pop a cork and celebrate in style; we're pulling out all the stops to make sure Christmas 2023 is one to remember! Here at Cotswold Inns & Hotels, we have plenty of fabulous festivities, food and fizz – so you've come to the right place.
We also offer a range of New Year's Eve packages, perfect for ringing in 2024 in style…
Stay with us this Christmas
Christmas Eve
• A warm welcome with Cream Tea & sweet treats
• Enjoy a Champagne cocktail and canapes before a candlelit dinner
Christmas Day
• Traditional Cotswold breakfast
• Time for opening presents and relaxing
• Christmas day lunch with all the trimmings
• Evening supper
Boxing Day
• Relaxed brunch and newspapers in the Brasserie
• Enjoy a Champagne cocktail before a five-course dinner and live music
27th December
• A fond farewell… but not before one last Cotswold breakfast!
Prices for a three-night stay…
Classic Room £940
Superior Room £980
Deluxe Room £1070
Superior Four Poster Room £1070
Deluxe Four Poster Room £1105
Rookery £3200 (based on 4 people sharing)
Trumpeter Cottage £1200
Whistling Cottage £1200
Bewick Cottage £1200
Whooper Cottage with hot tub £1300
Classic Room (Single Occupancy) £1590
Rates are per person, per stay, based on two people sharing a double room (excluding Rookery – total price for 4 people sharing).
Sample Swan Hotel Christmas Day Menu
Why not join us earlier or stay a little longer? Get in touch for our best prices!