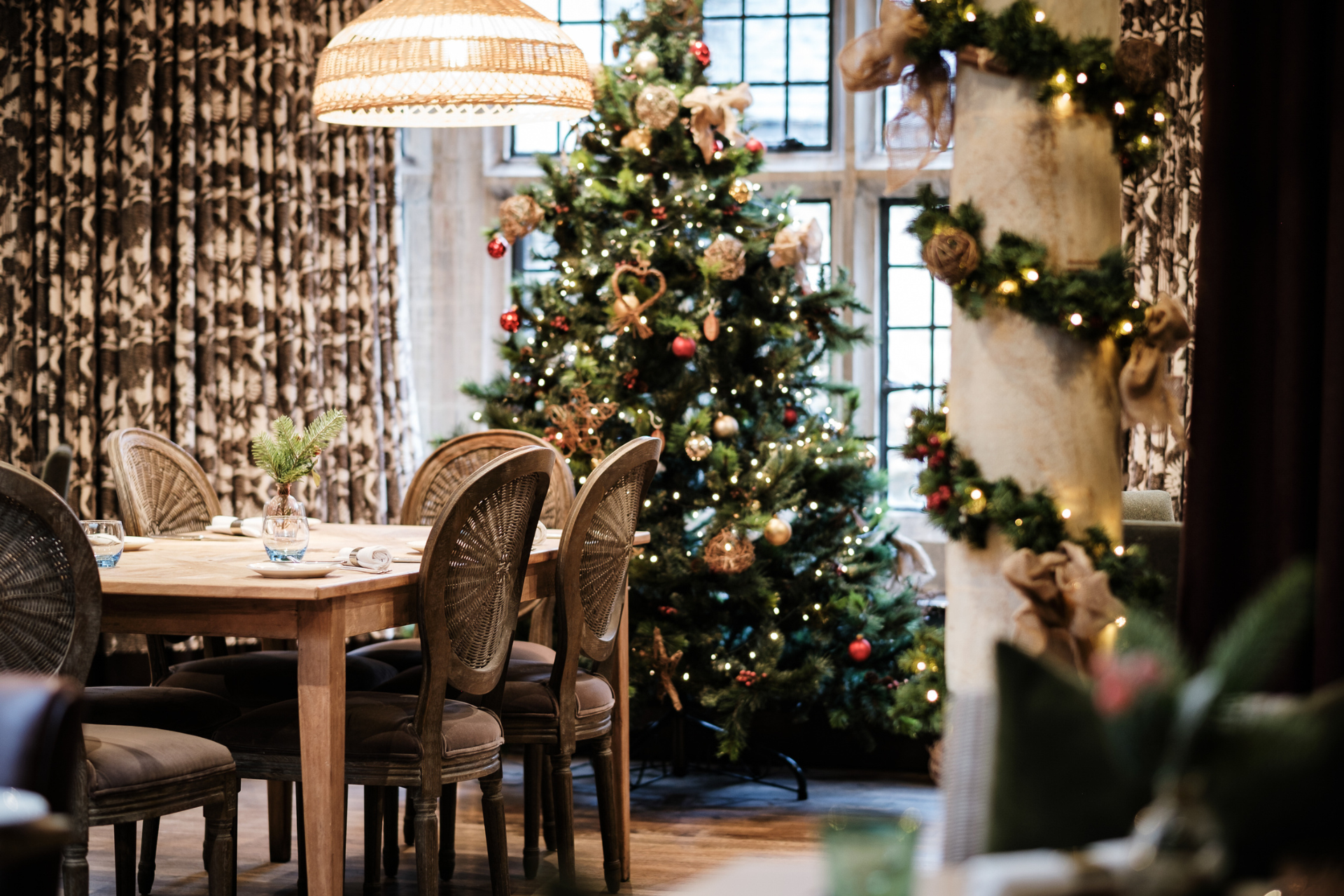 Christmas 2023
What a delight it was to have a normal Christmas last year, it was a joy having our hotels full of festive revellers, there really is no better place to celebrate Christmas, than in the Cotswolds. We are very much looking forward to doing it all again, this year, so whether you're looking to escape the hustle and bustle of Christmas at home or pop a cork and celebrate in style; we're pulling out all the stops to make sure Christmas 2023 is one to remember! Here at Cotswold Inns & Hotels, we have plenty of fabulous festivities, food and fizz – so you've come to the right place.
We also offer a range of New Year's Eve packages, perfect for ringing in 2024 in style…
A 25% deposit is due on 1 September 2023, with the balance payable on 1 December 2023. Should you need to cancel your reservation deposits and payments are non-refundable and non-transferable. We do recommend guests take out travel insurance to cover any unforeseen circumstances that may arise.
While we normally welcome children, we do not believe that the Christmas break is suitable for those younger than 14 years of age. The adult rate will be charged for those over 14.