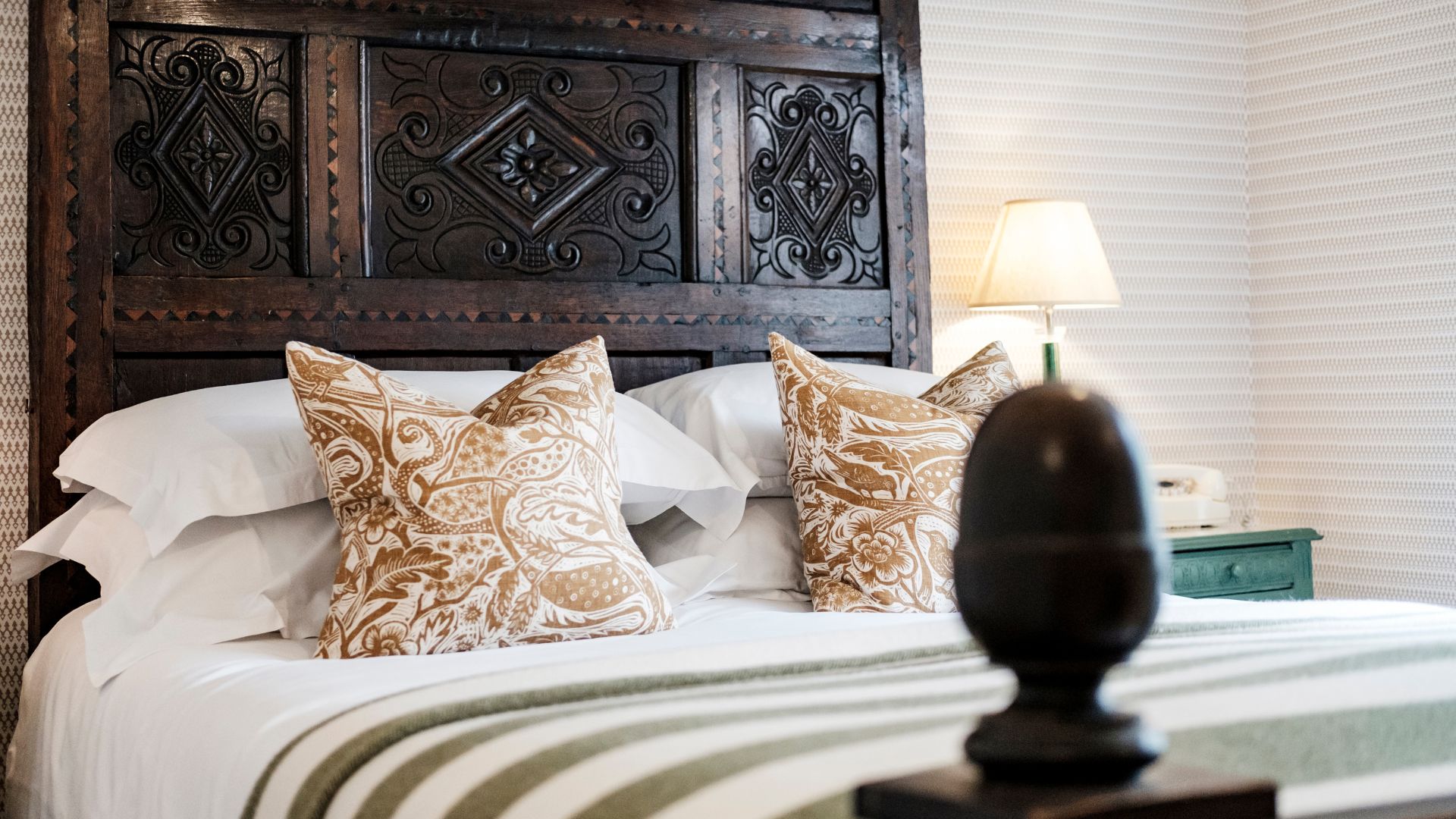 Come And Stay With Us
Walk through the natural archway of blossoming wisteria that drapes decoratively over the famous honey-coloured stone and let us welcome you. Sink into an armchair as we bring you some refreshments. You're here to stay and we want you to enjoy it from beginning to end.

Packed to our rafters with history, the flagstone floors, big open fireplaces, and exposed beams have been restored to their former glory to honour the charming character of the building that still stands proud today. However, as much as we cherish the past, we also live for the present. We're all character and charm, with lots of contemporary furnishings that helps to form our unique style throughout – admire the artwork on our walls and you'll soon get the picture.
Grade II listed hotel in Burford
The former country home of Sir Lawrence Tanfield, Chief Baron of the Exchequer to Queen Elizabeth I
Stunning and expansive walled gardens
Former winner of the small hotel of the year award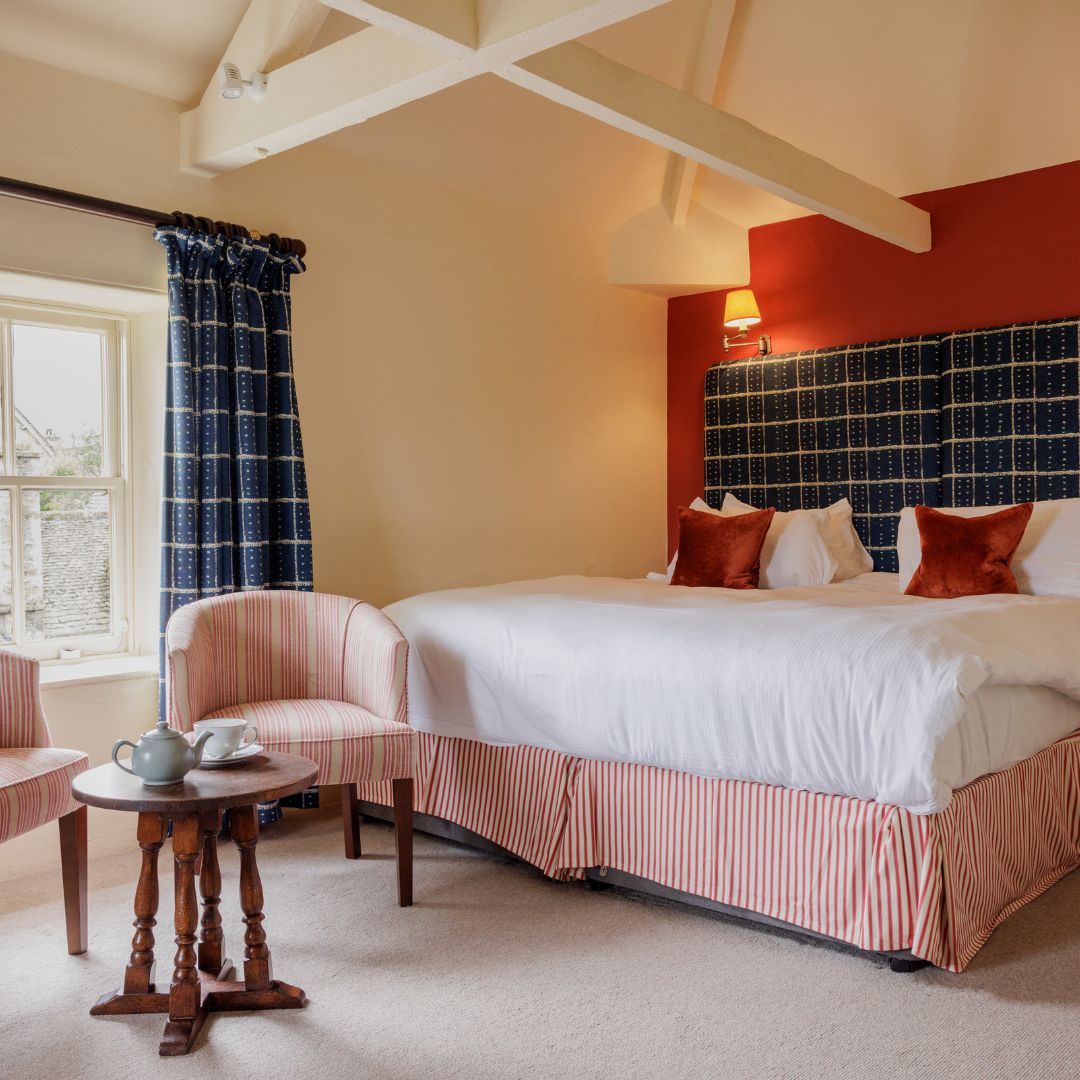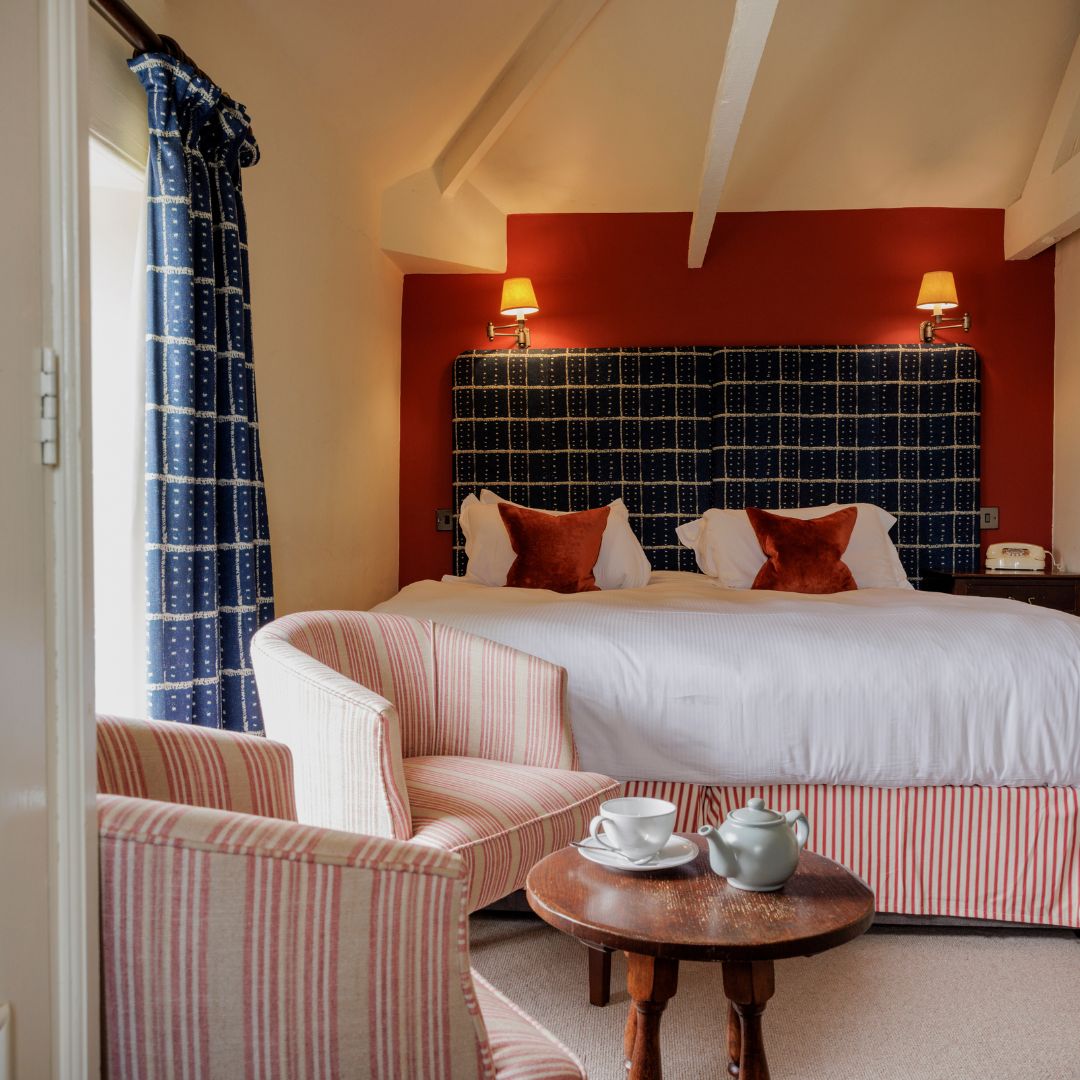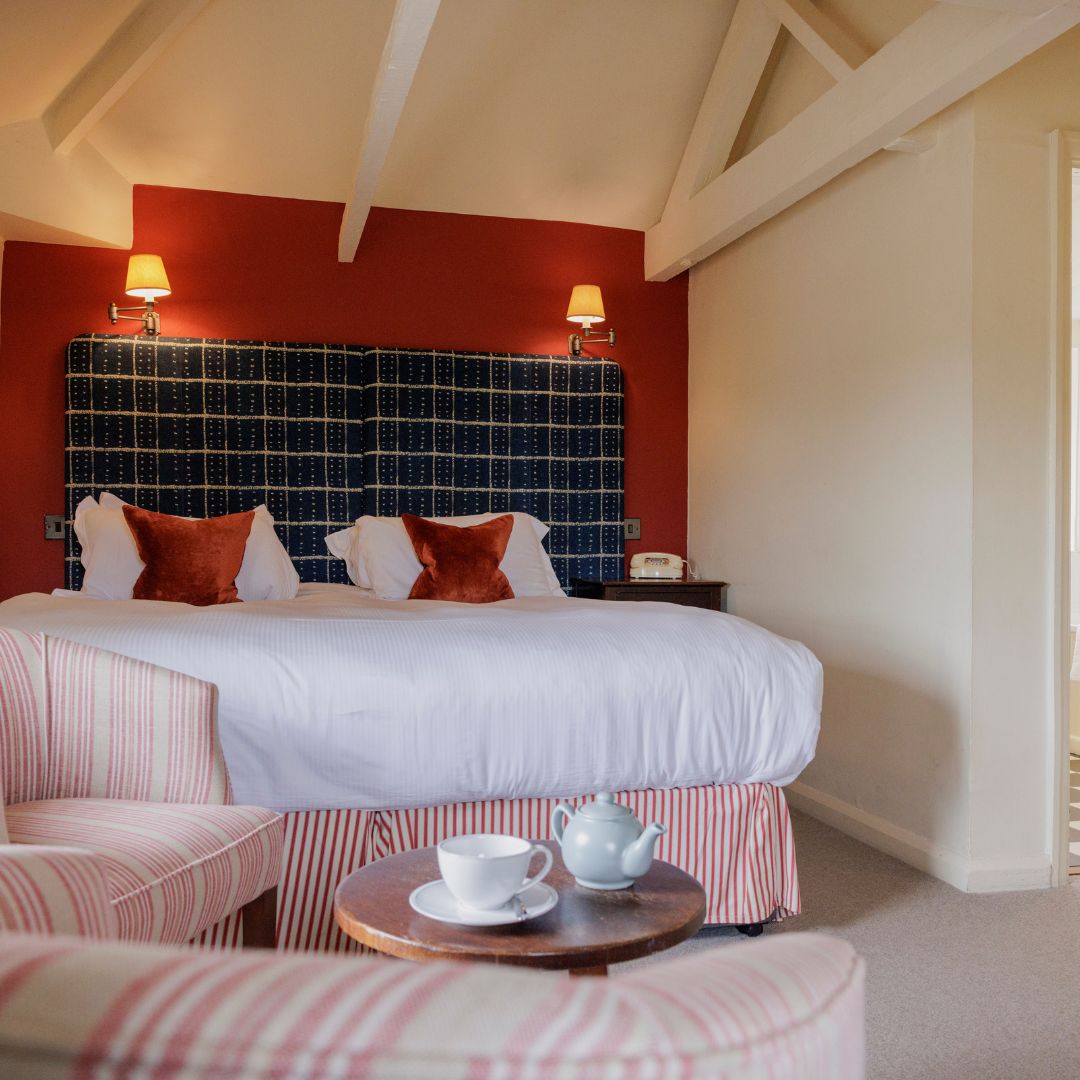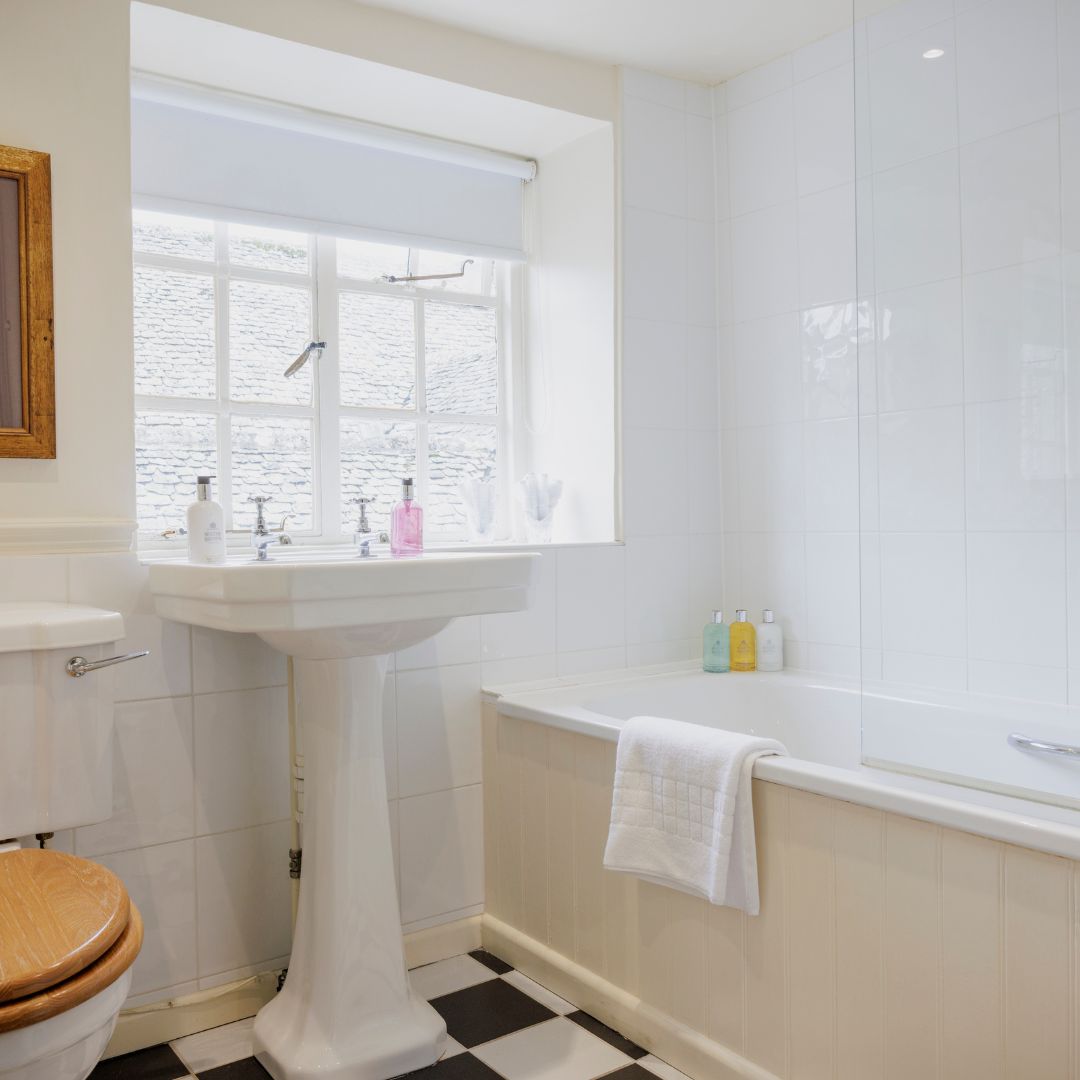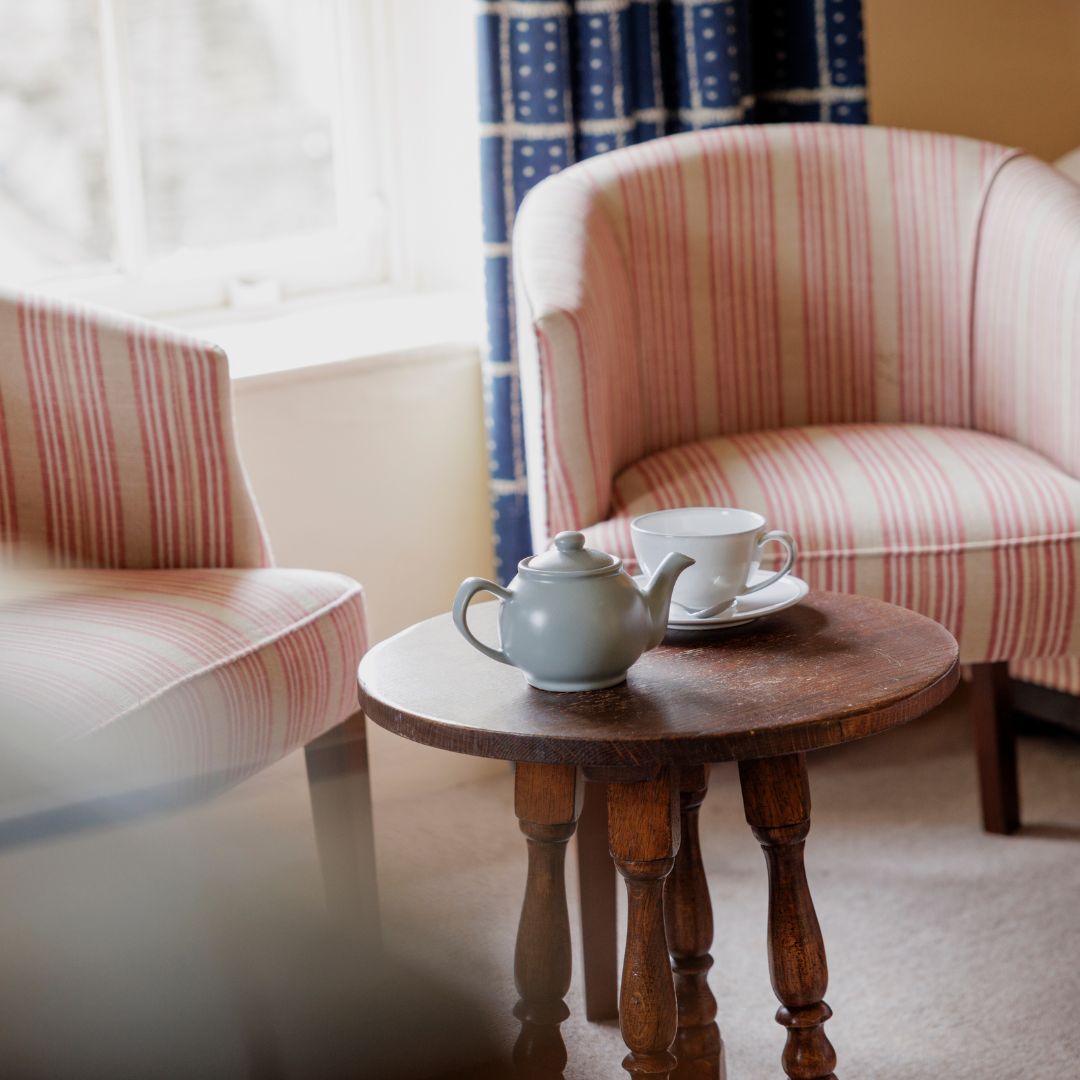 Classic Double or Twin Rooms
Our Classic Double and Twin bedrooms are a comfortable Cotswolds haven with elegant furnishings and homely touches to enhance your enjoyment during your stay.
Each one of our Classic Double or Twin rooms is full of charm and individually designed to suit its character. What's more, you'll find it well-stocked with tea, Artisan coffee and luxurious Molton Brown toiletries. These rooms can be double or twin-bedded to suit your preference.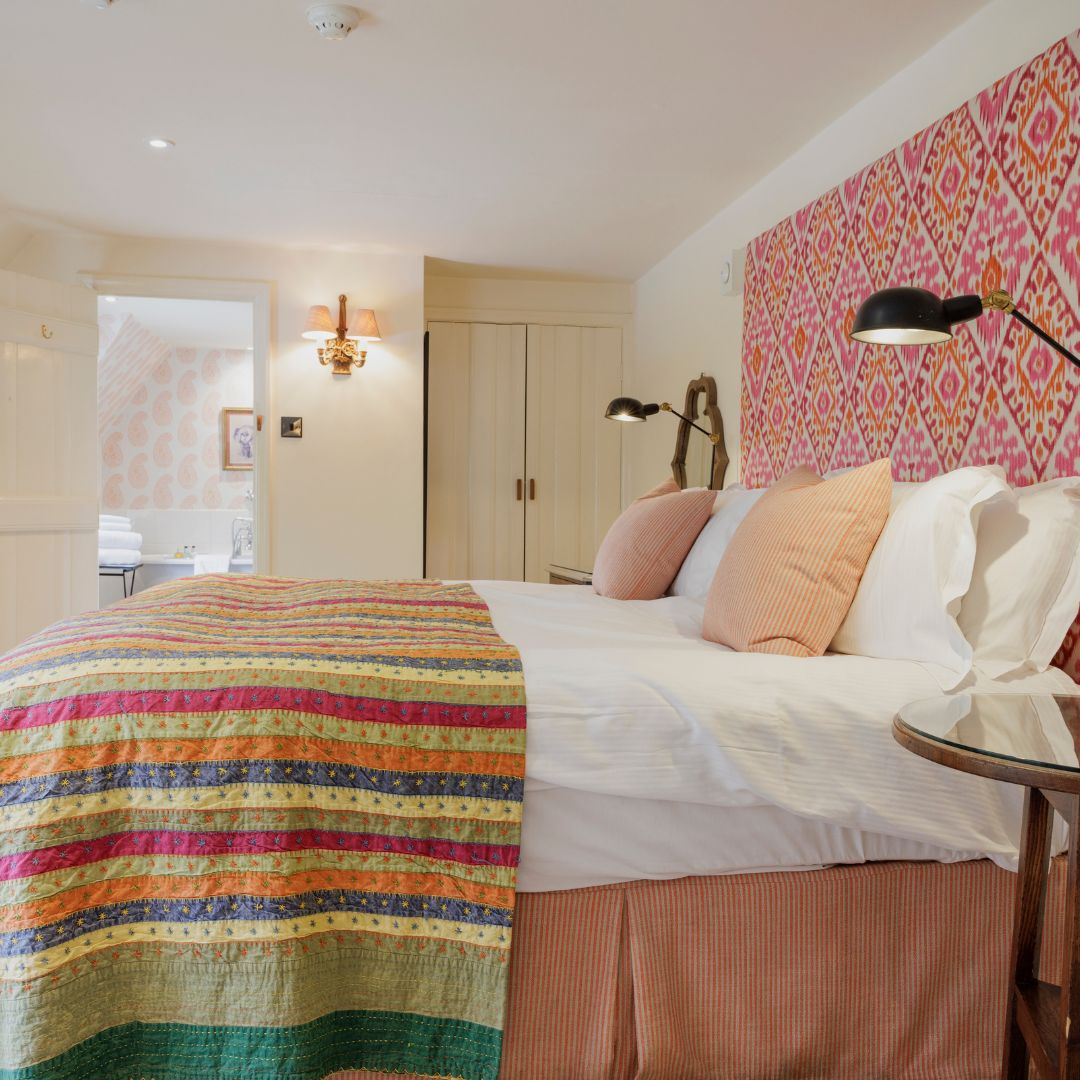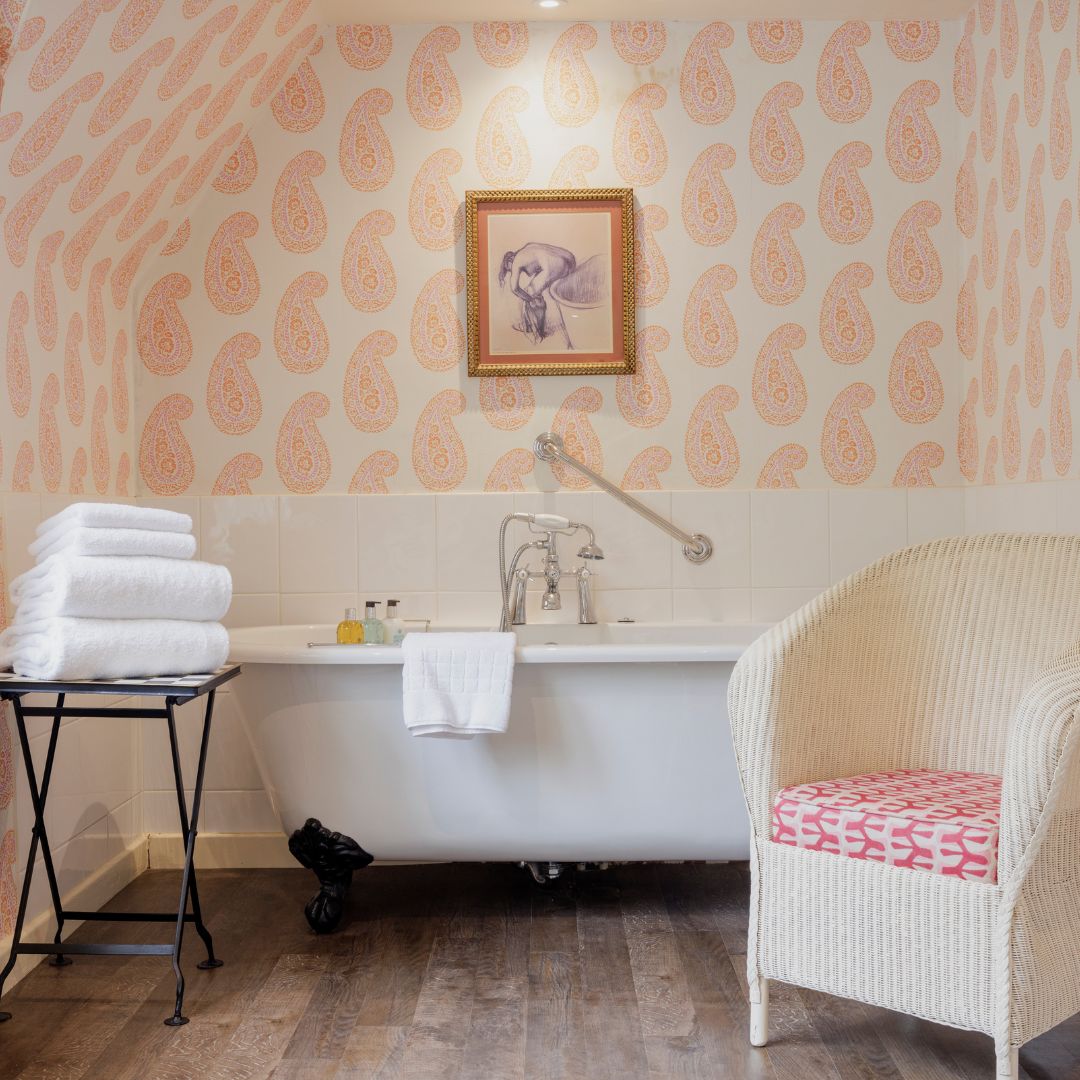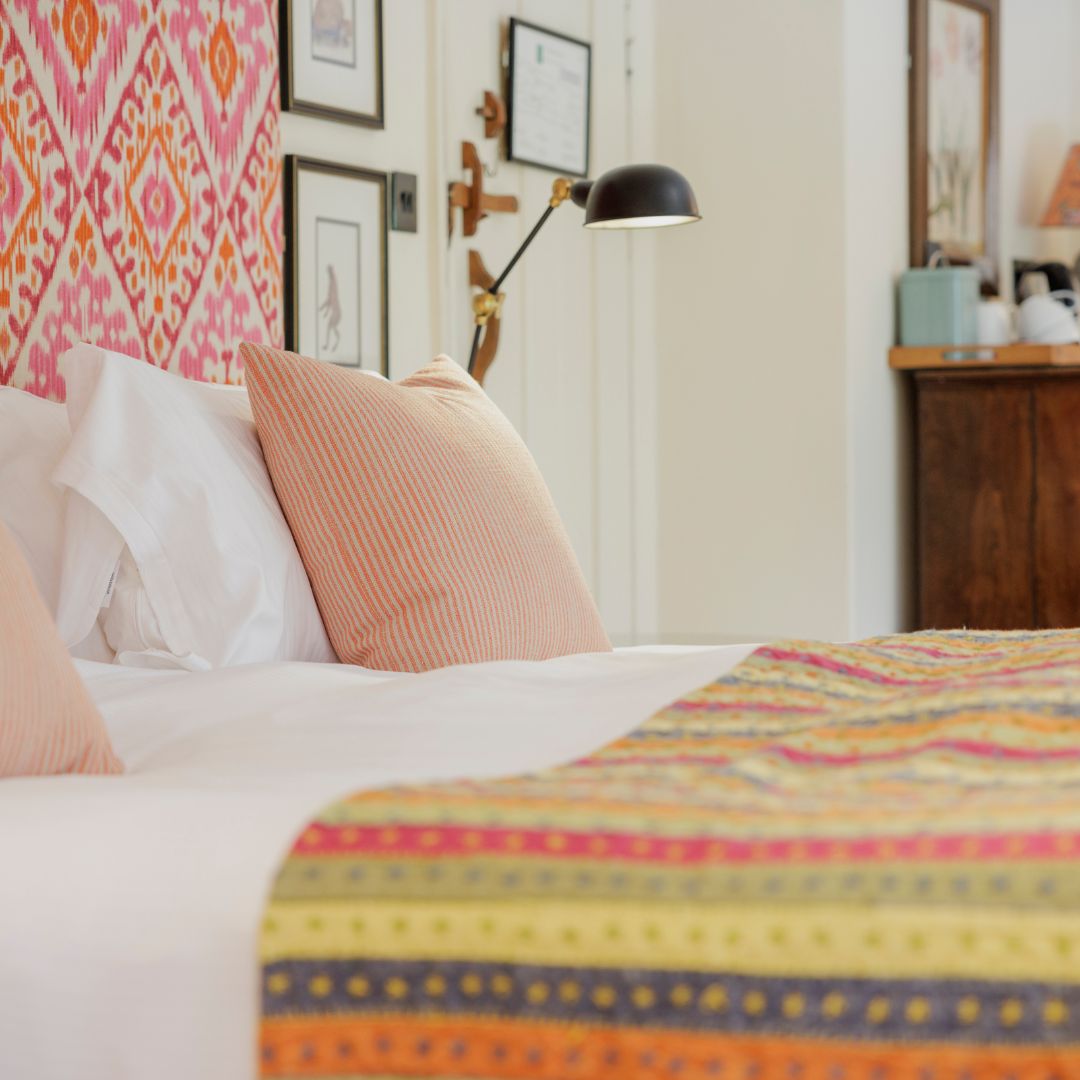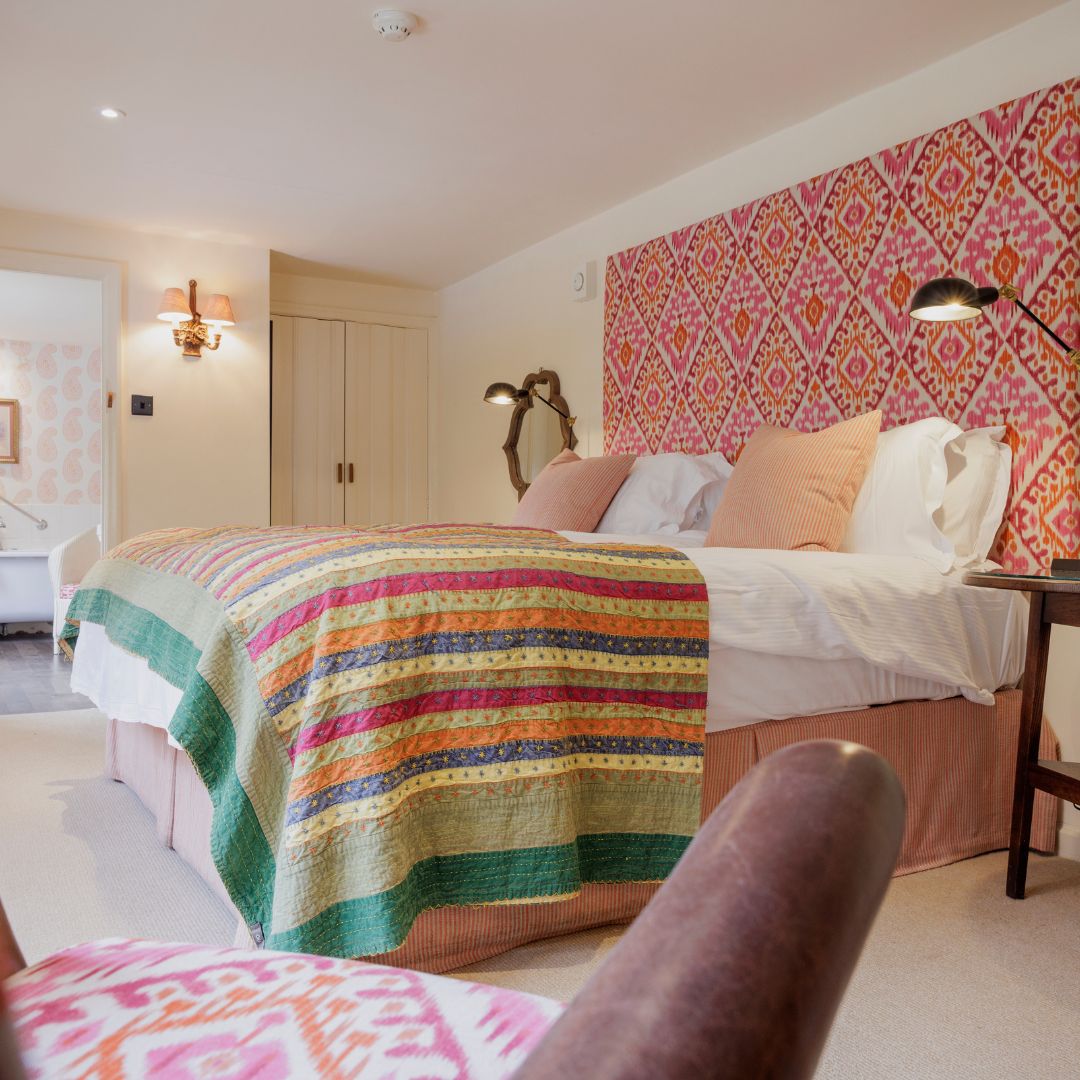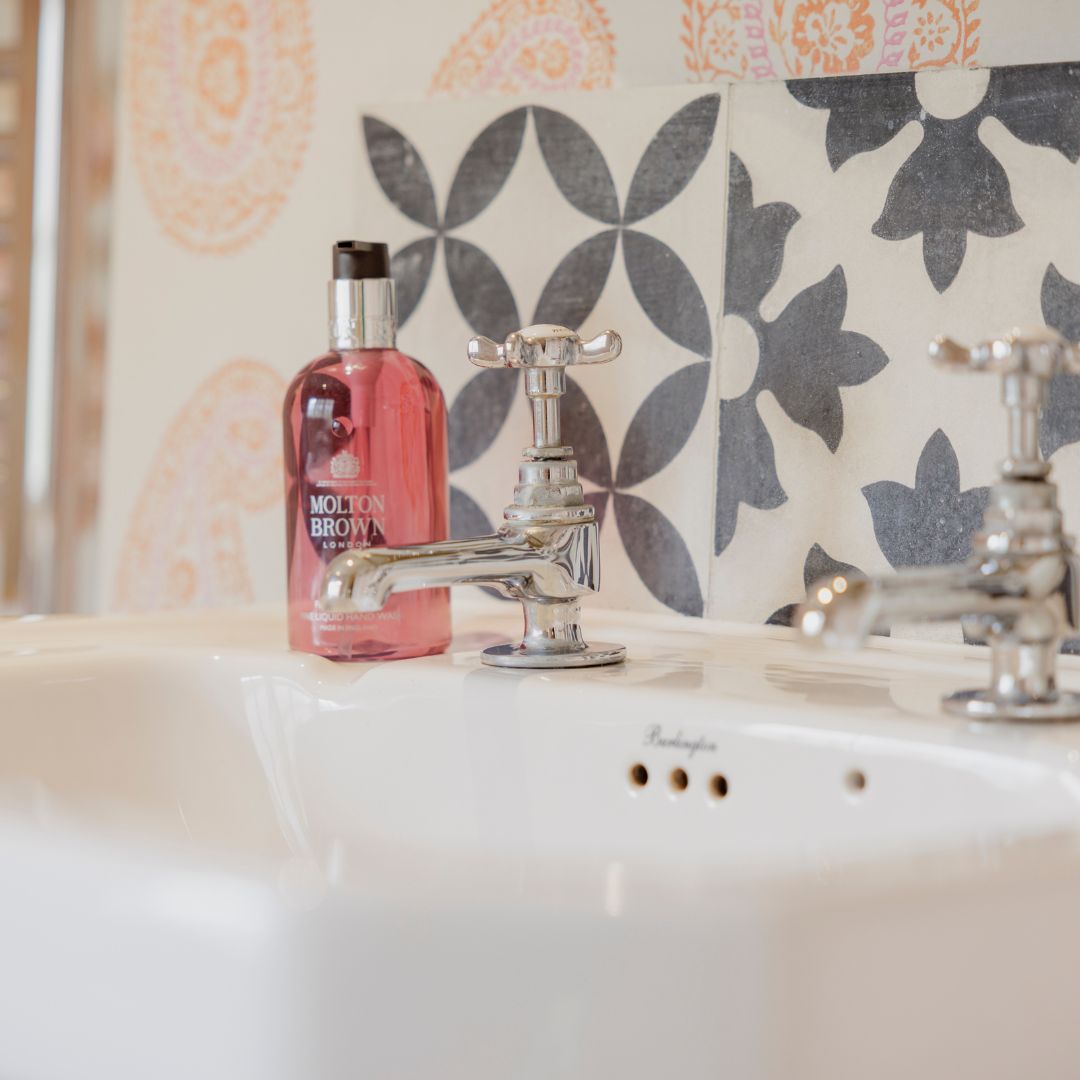 Superior Double or Twin Rooms
A little larger than our classic rooms; our superior double rooms are stylish and comfortable with one featuring a four-poster bed (Beech) and another a gorgeous roll-top bath (Walnut) or a spacious walk in shower (Taynton). Each one also has a spacious en-suite generously stocked with Molton Brown toiletries to enjoy throughout your stay.
Spacious Double Bedroom
Molton Brown toiletries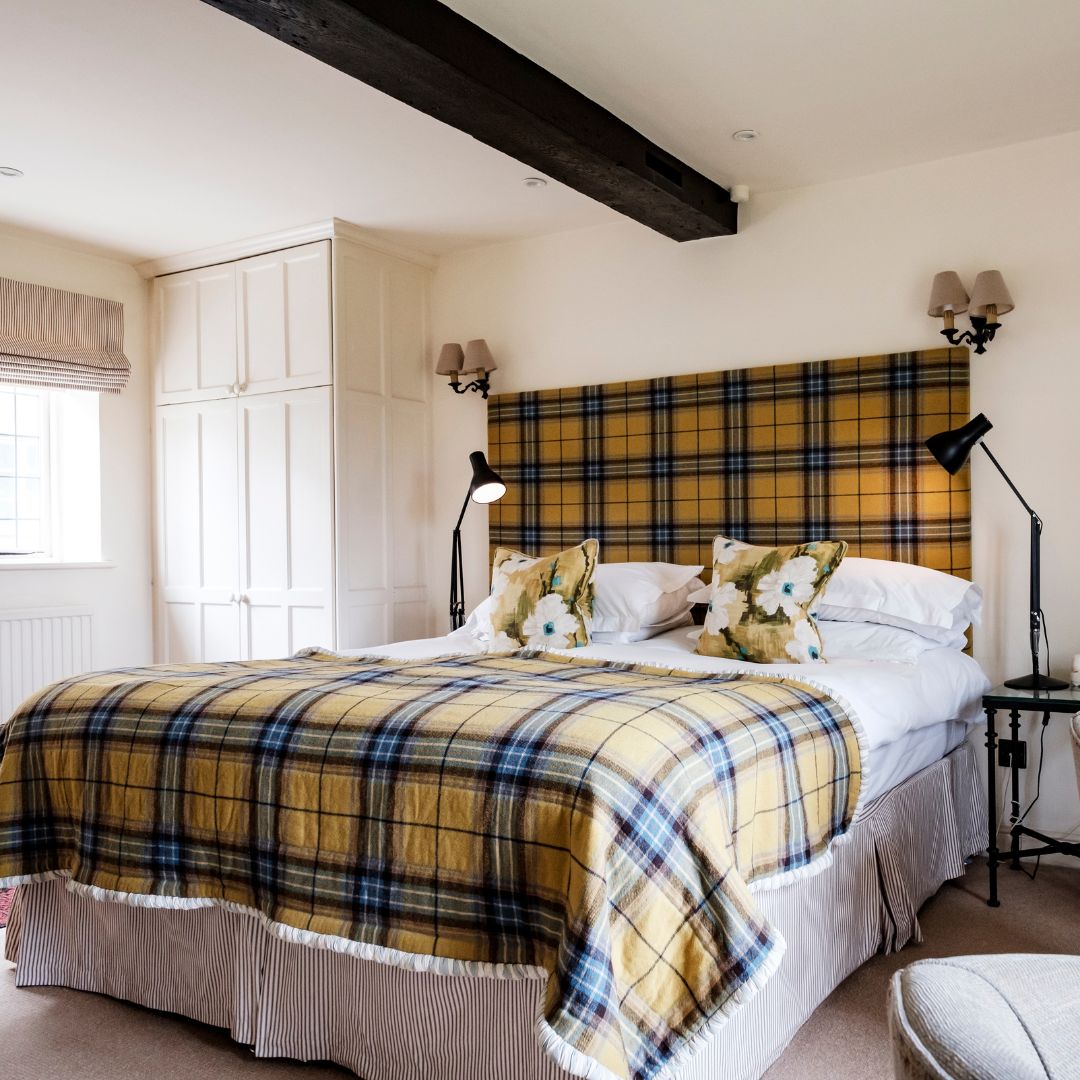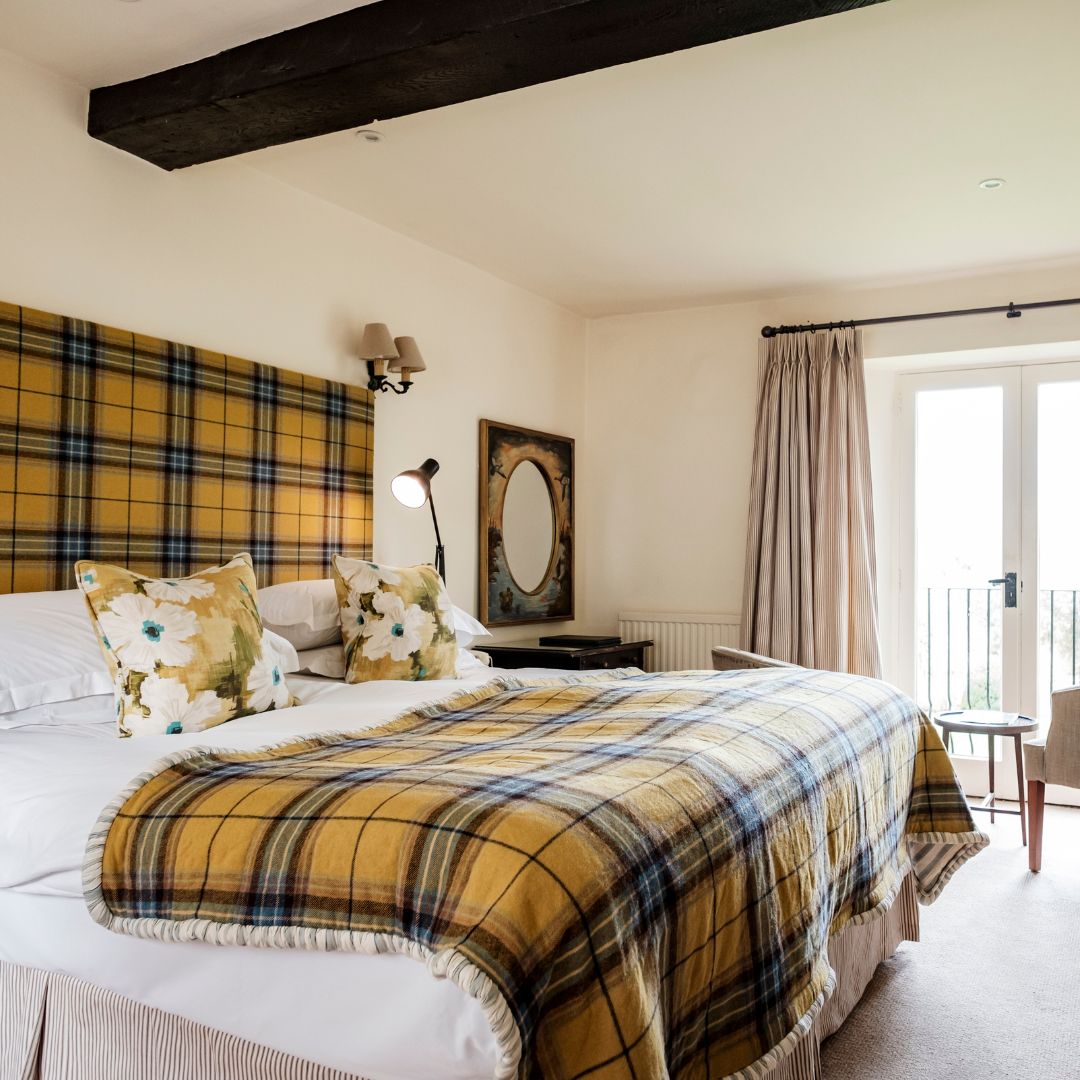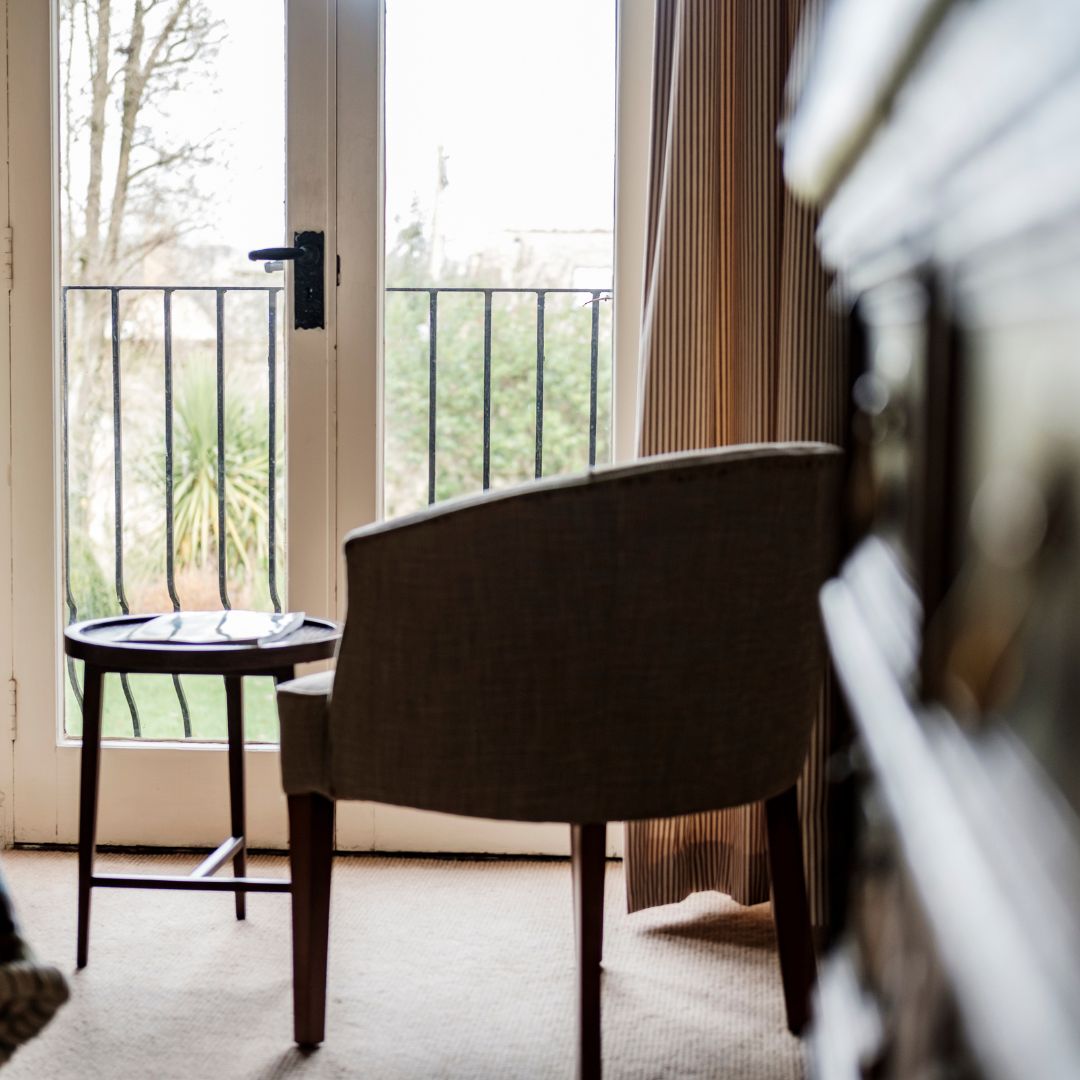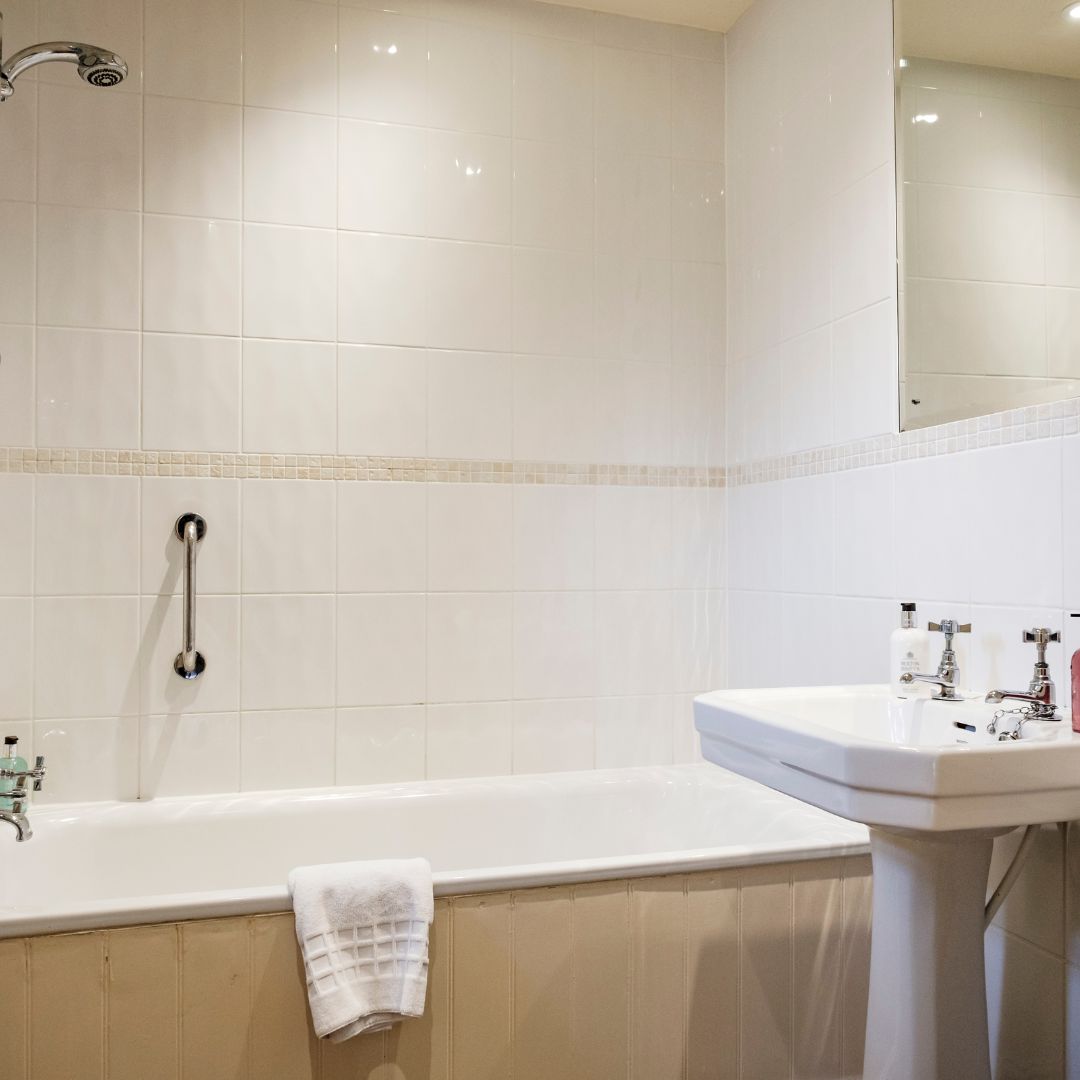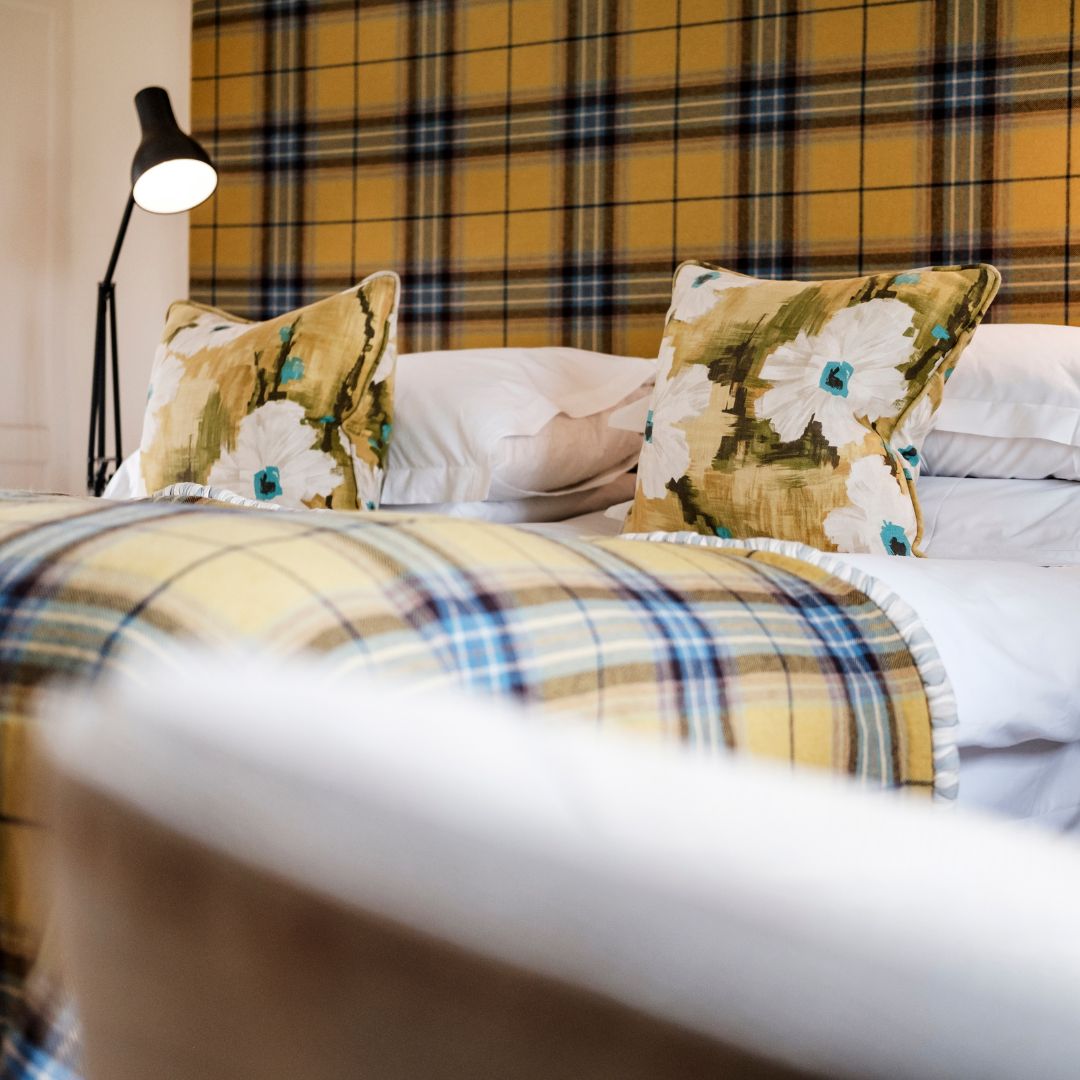 Classic Garden Rooms
Our garden rooms are located in a quaint Cotswold stone building adjacent to the main hotel, with their own exterior entrances. These rooms can be double or twin-bedded to suit your preference and each one is fresh and light with French doors to a Juliet balcony that overlooks the hotel's English gardens. Adjacent to the main hotel and single storey.
Double or Twin Bedded
Luxurious Molton Brown toiletries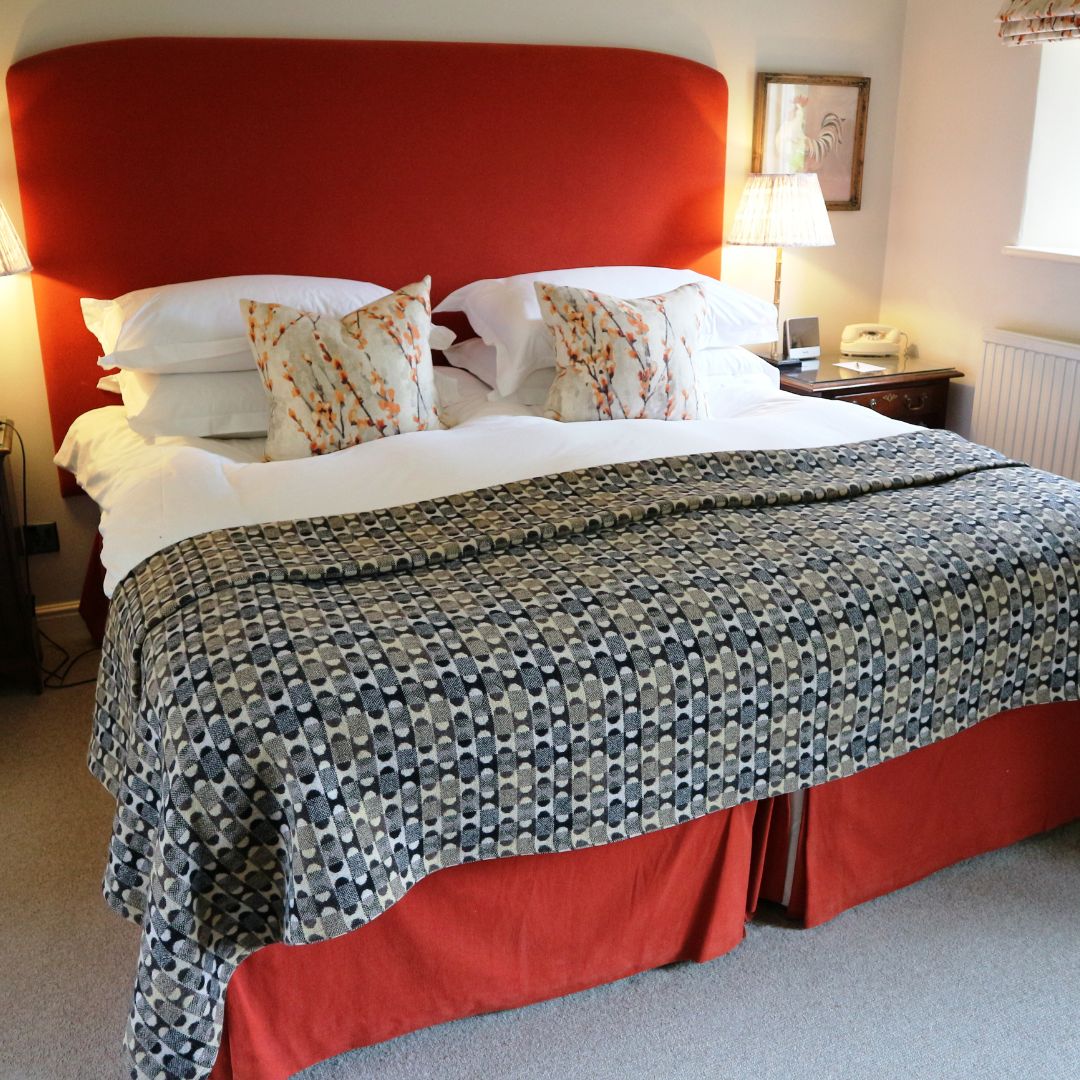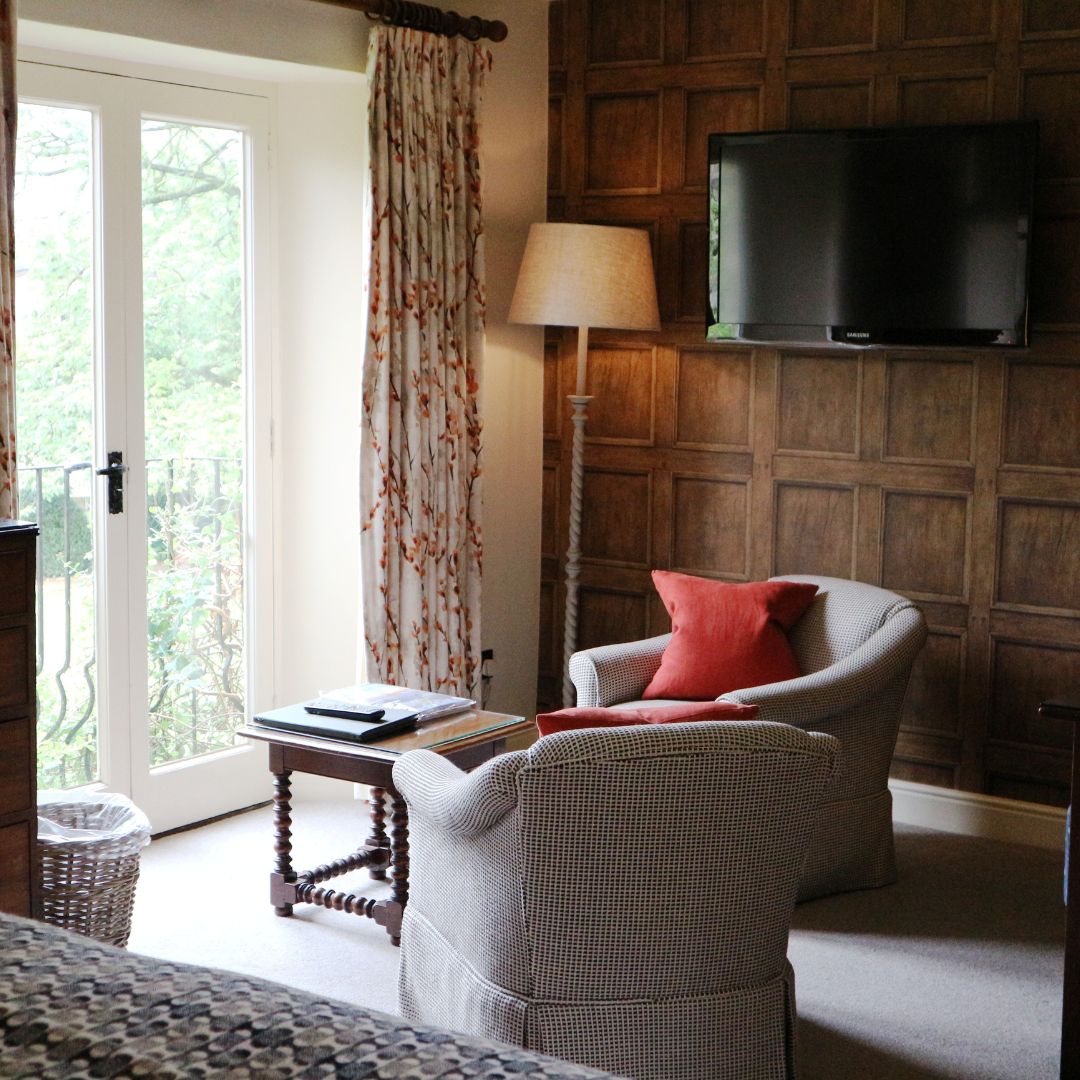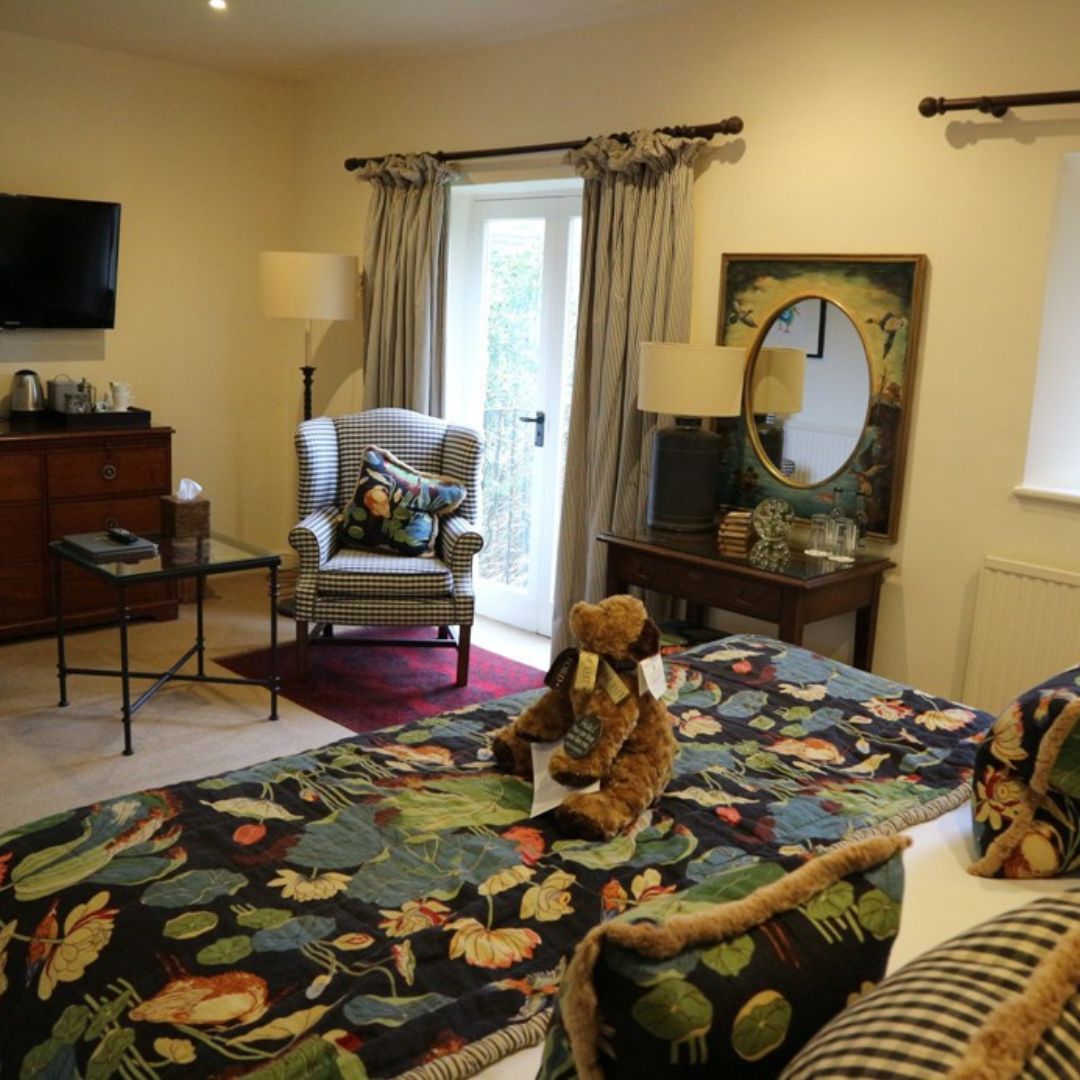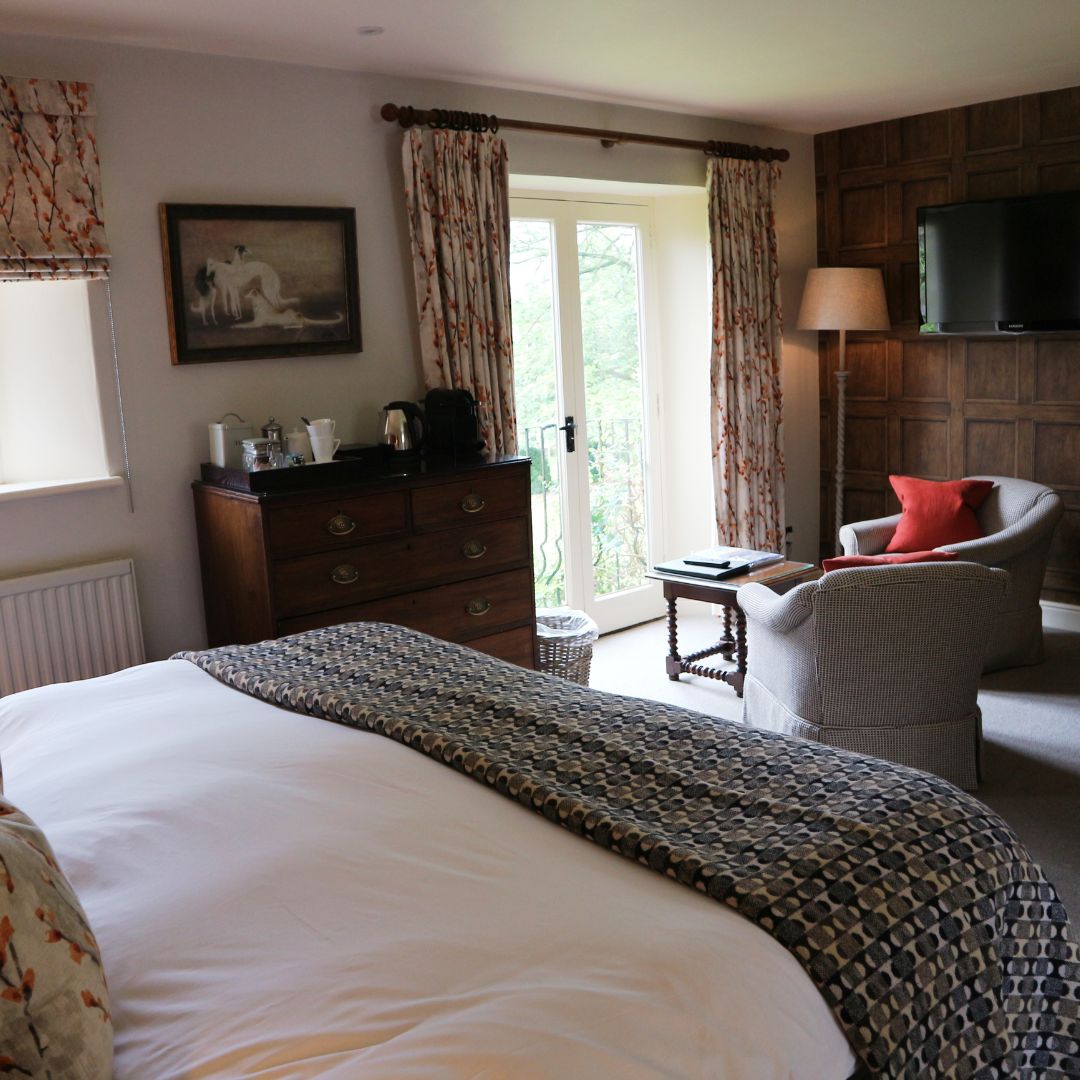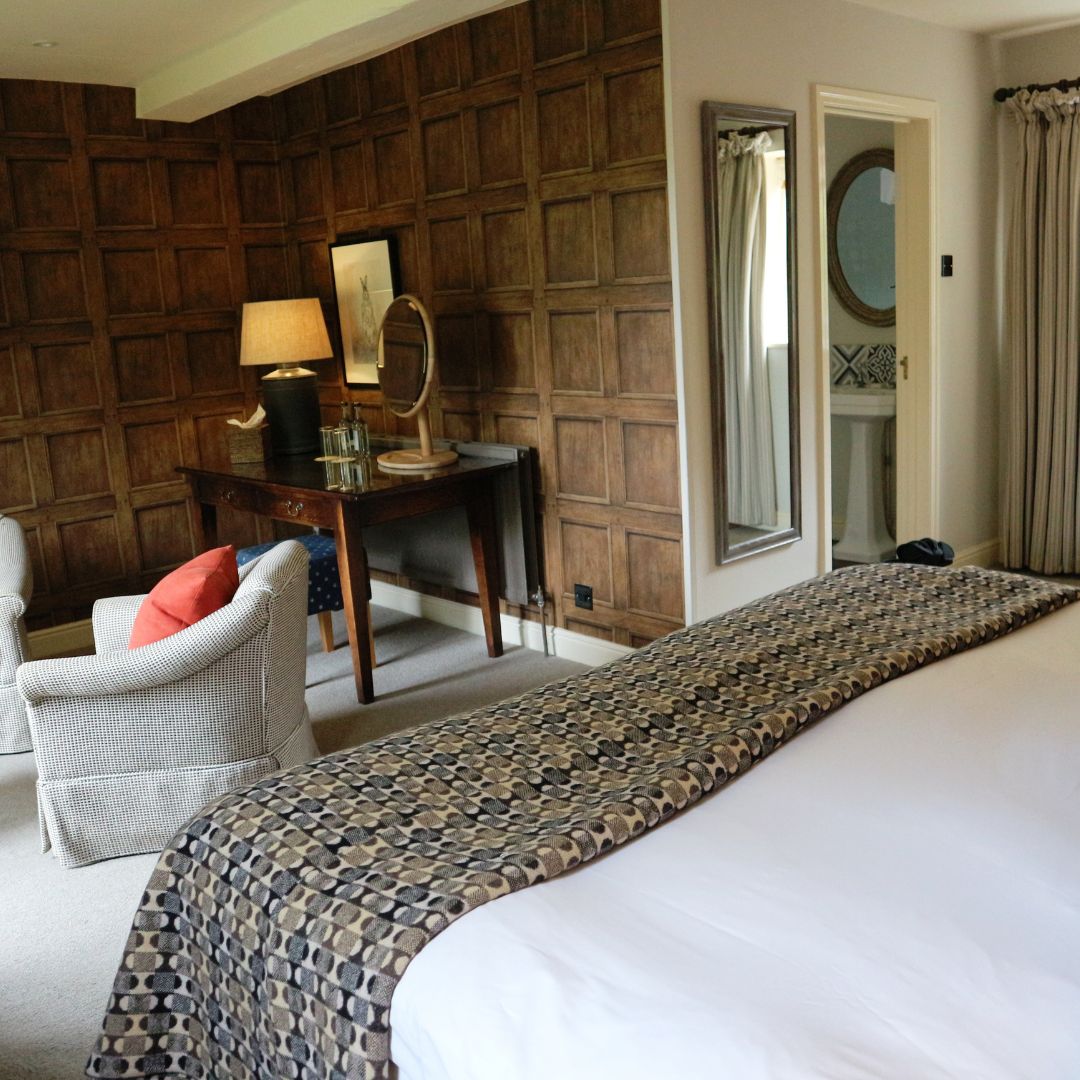 Superior Garden Rooms
Located in a quaint Cotswold stone building adjacent to the main hotel; our superior garden rooms boast their own exterior entrances and are a little more spacious than the classic rooms. These rooms can be double or twin-bedded to suit your preference and each one is fresh and light with French doors to a Juliet balcony that overlooks the hotel's English gardens. One of our superior rooms has a shower only, the other has a shower over a bath.
Double or Twin Bedded
Molton Brown toiletries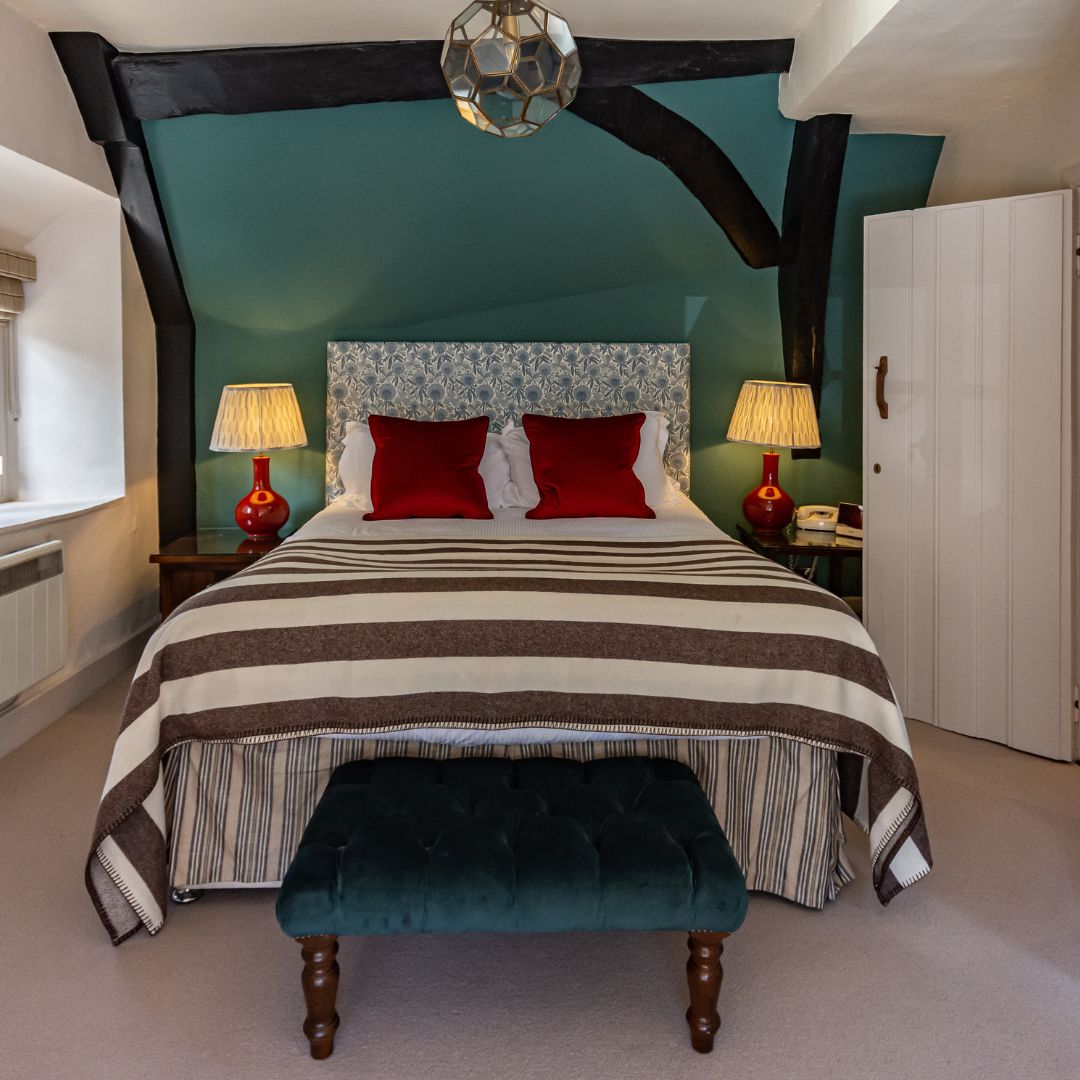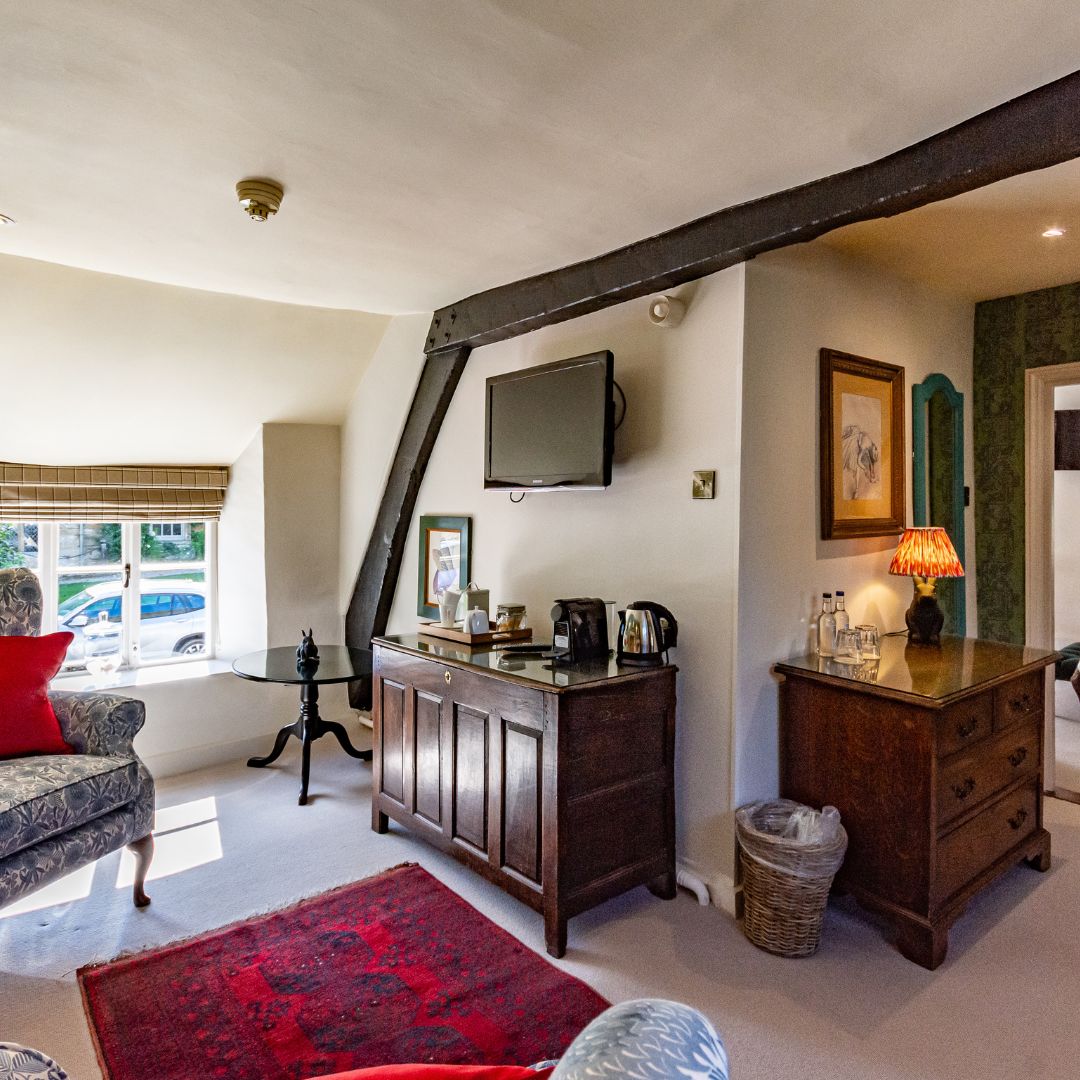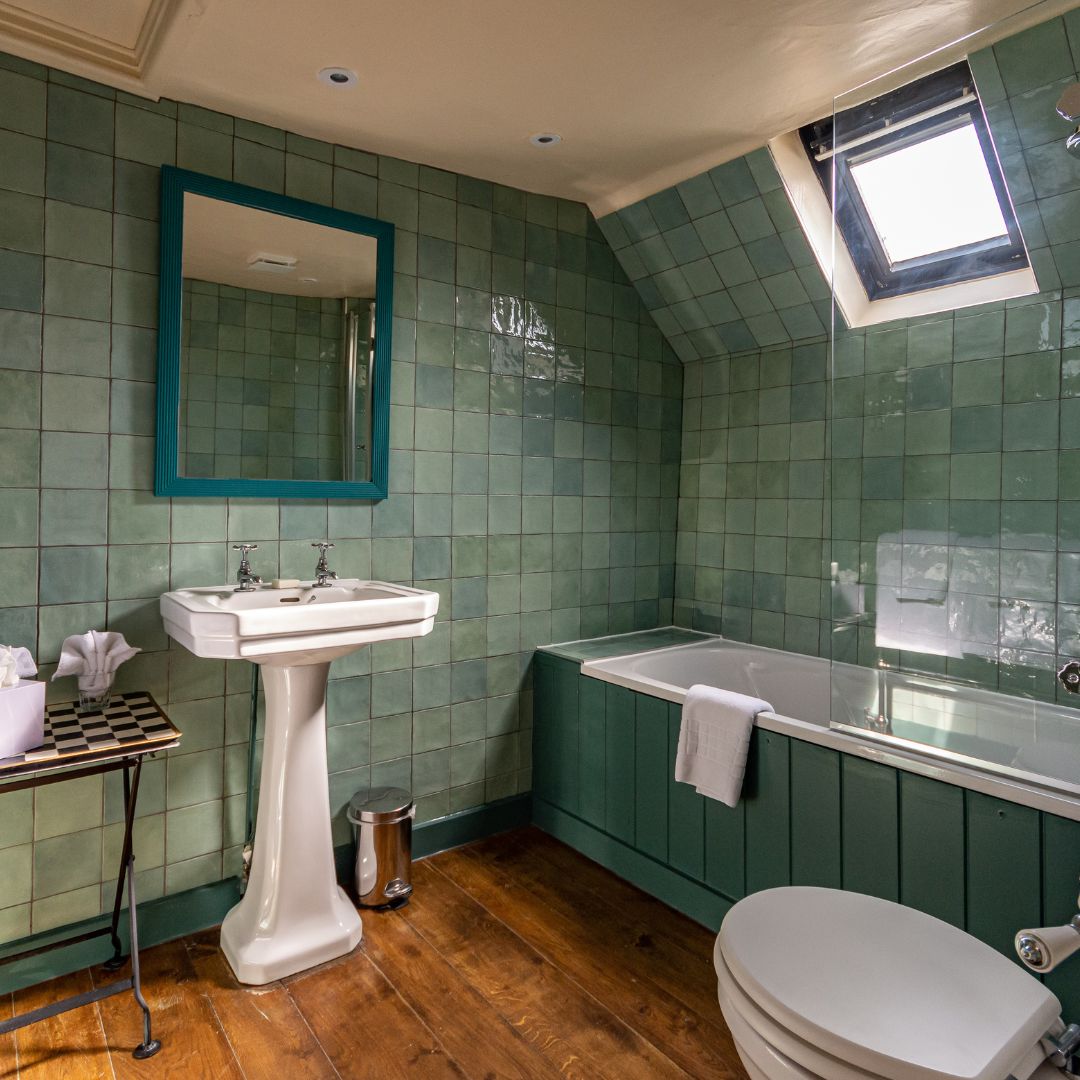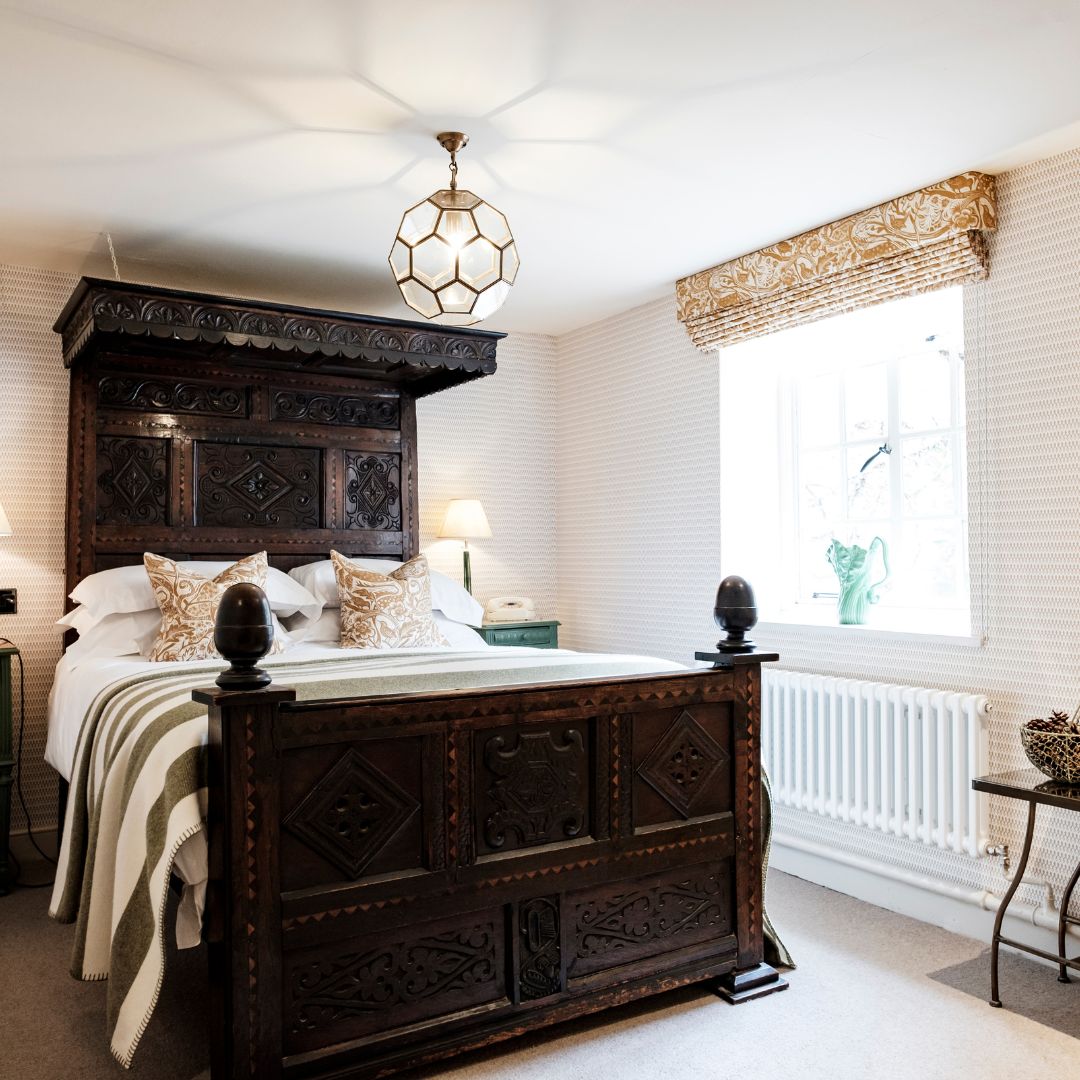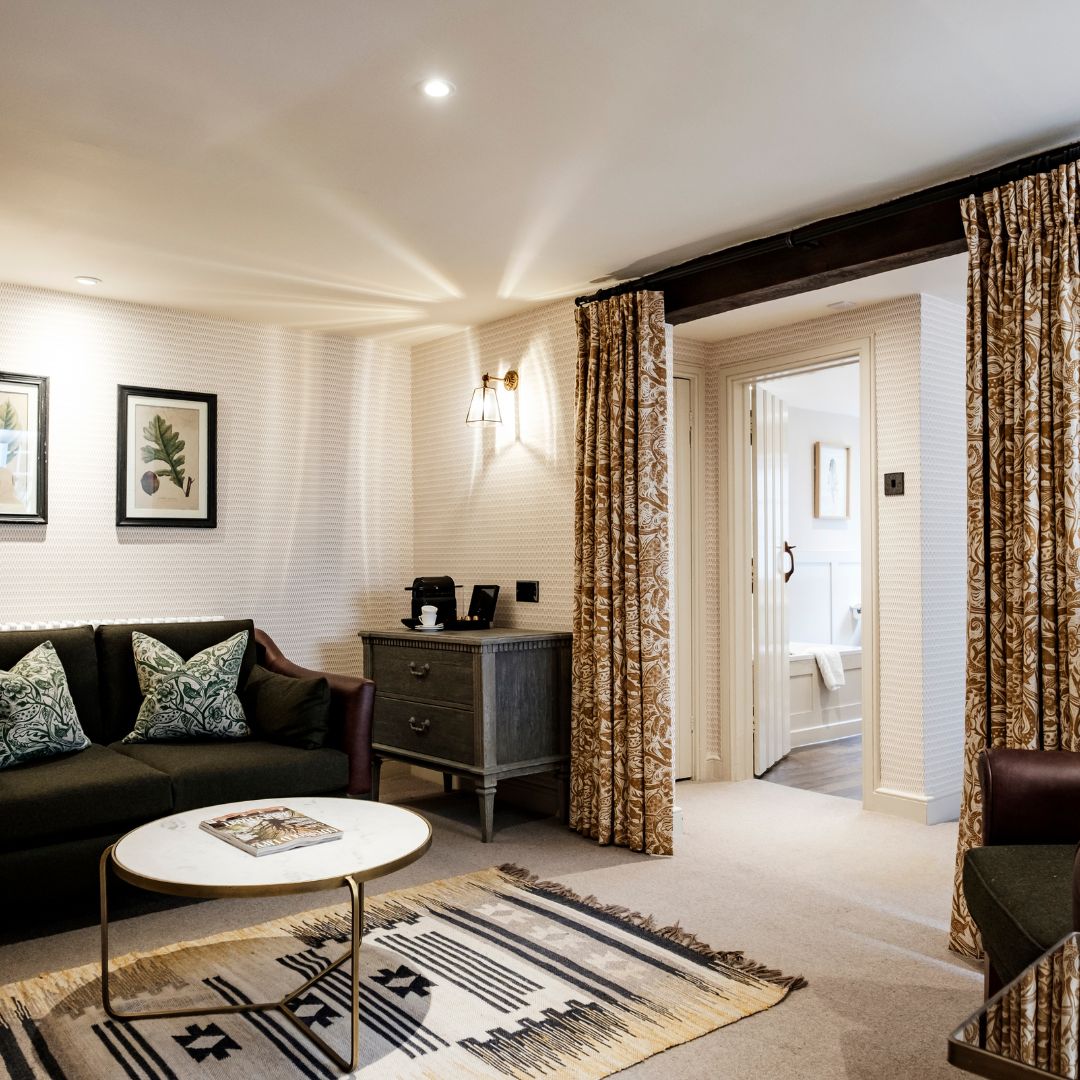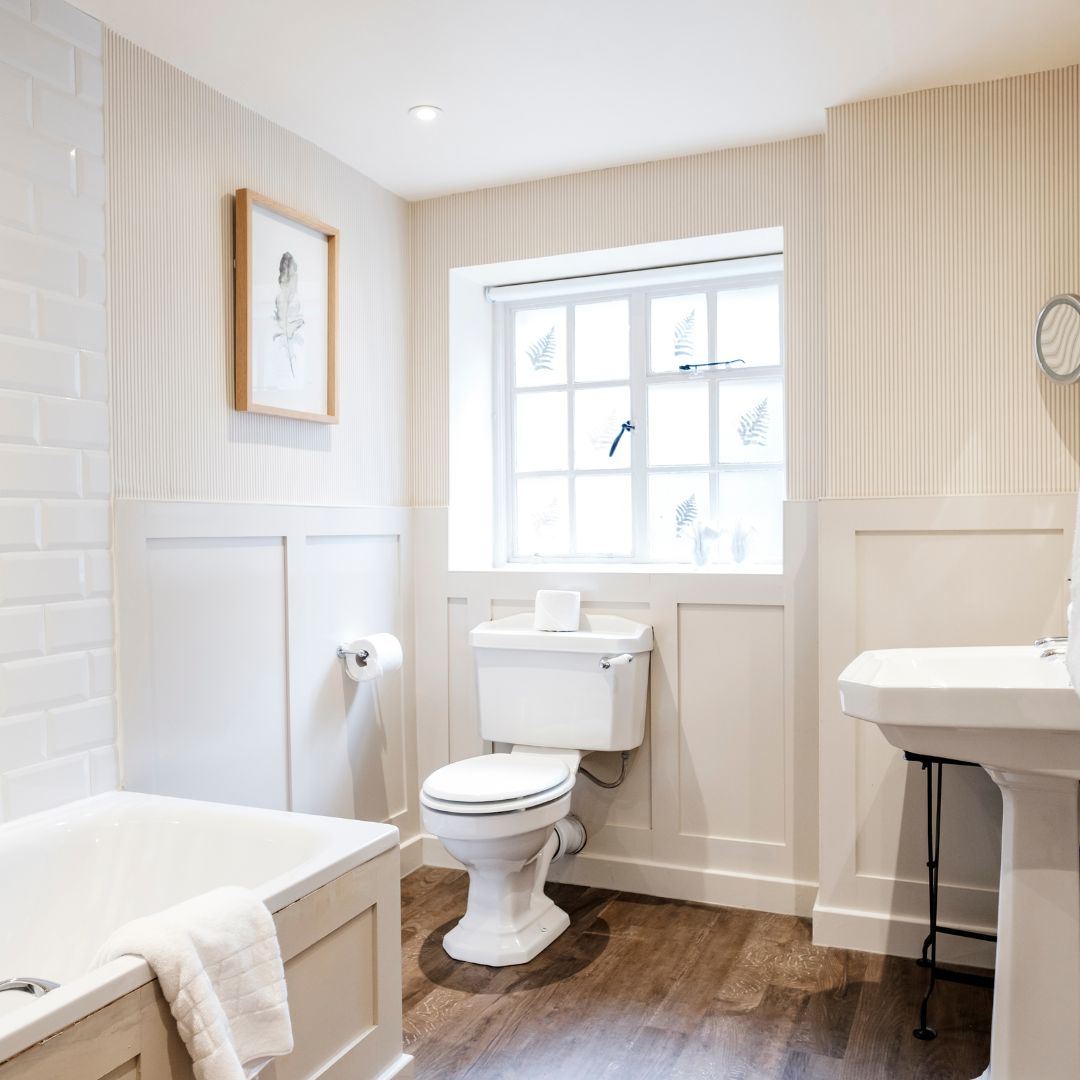 Deluxe Double or Twin Rooms
Our deluxe rooms are among the most spacious rooms in the hotel, each with a stylish individual design and the welcome addition of a cosy lounge area – where you can enjoy a cup of coffee from your own espresso machine. Each one also has a spacious en-suite bathroom, generously stocked with Molton Brown toiletries and comfy bathrobes.
Separate Lounge Area
Bathrobes
Espresso machine with Artisan coffee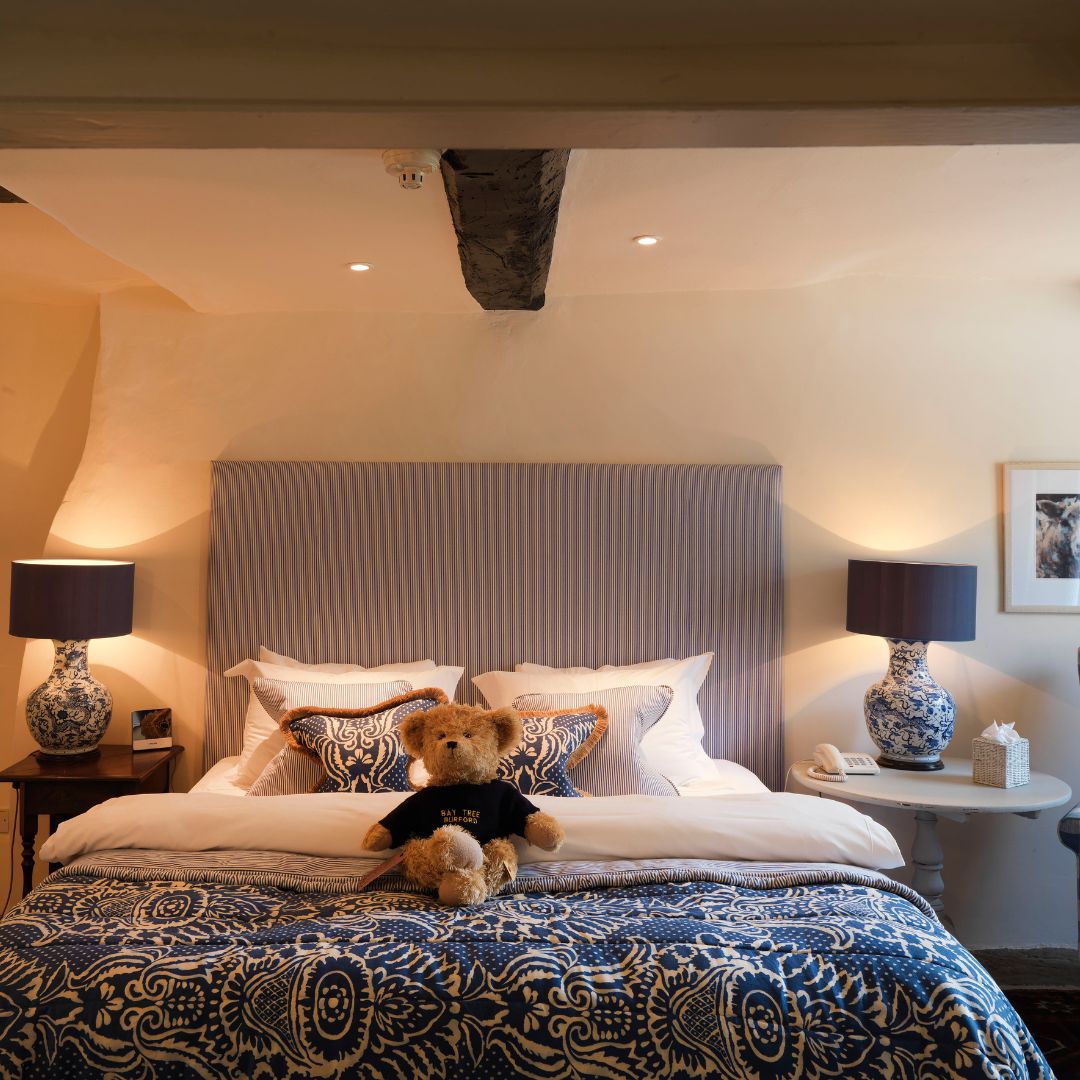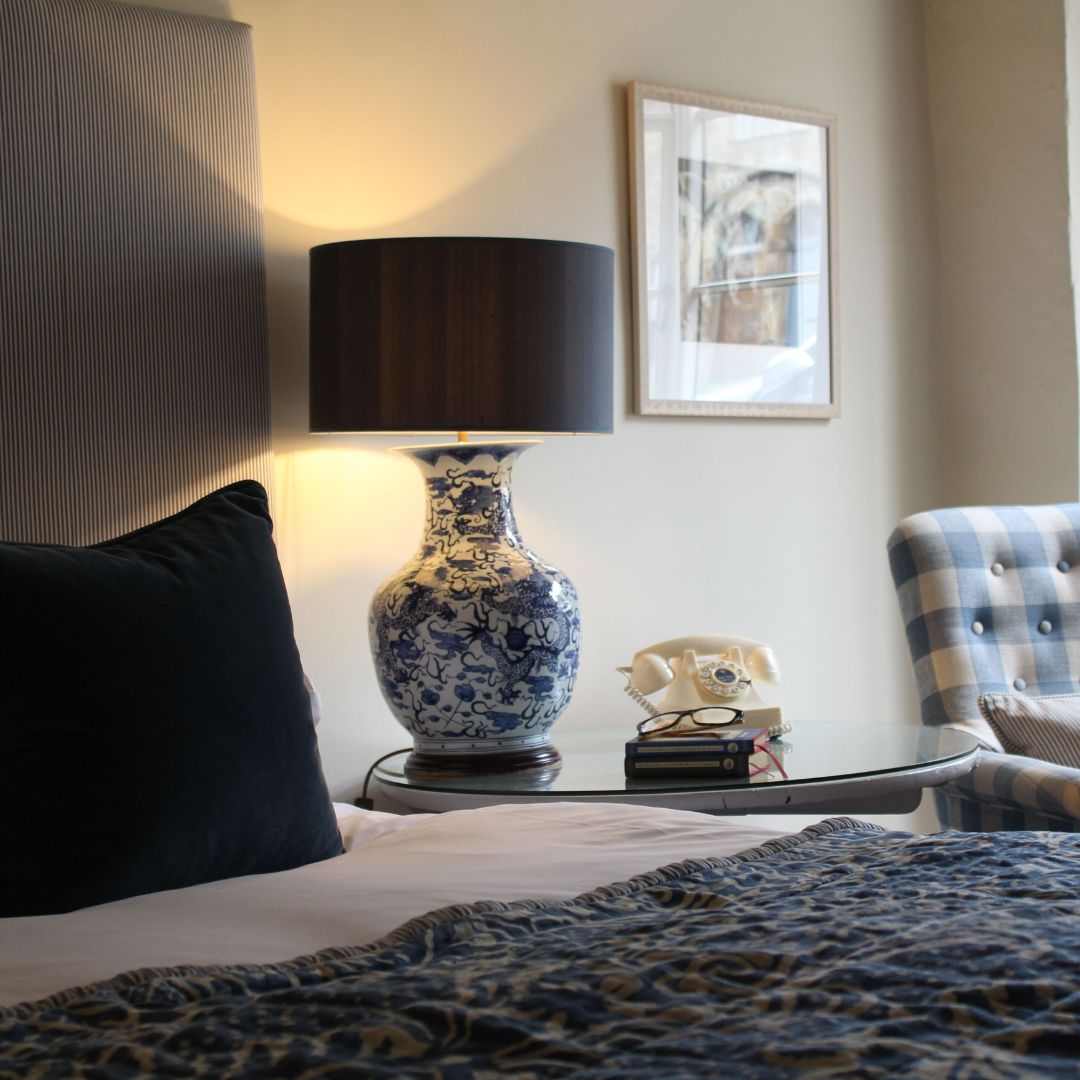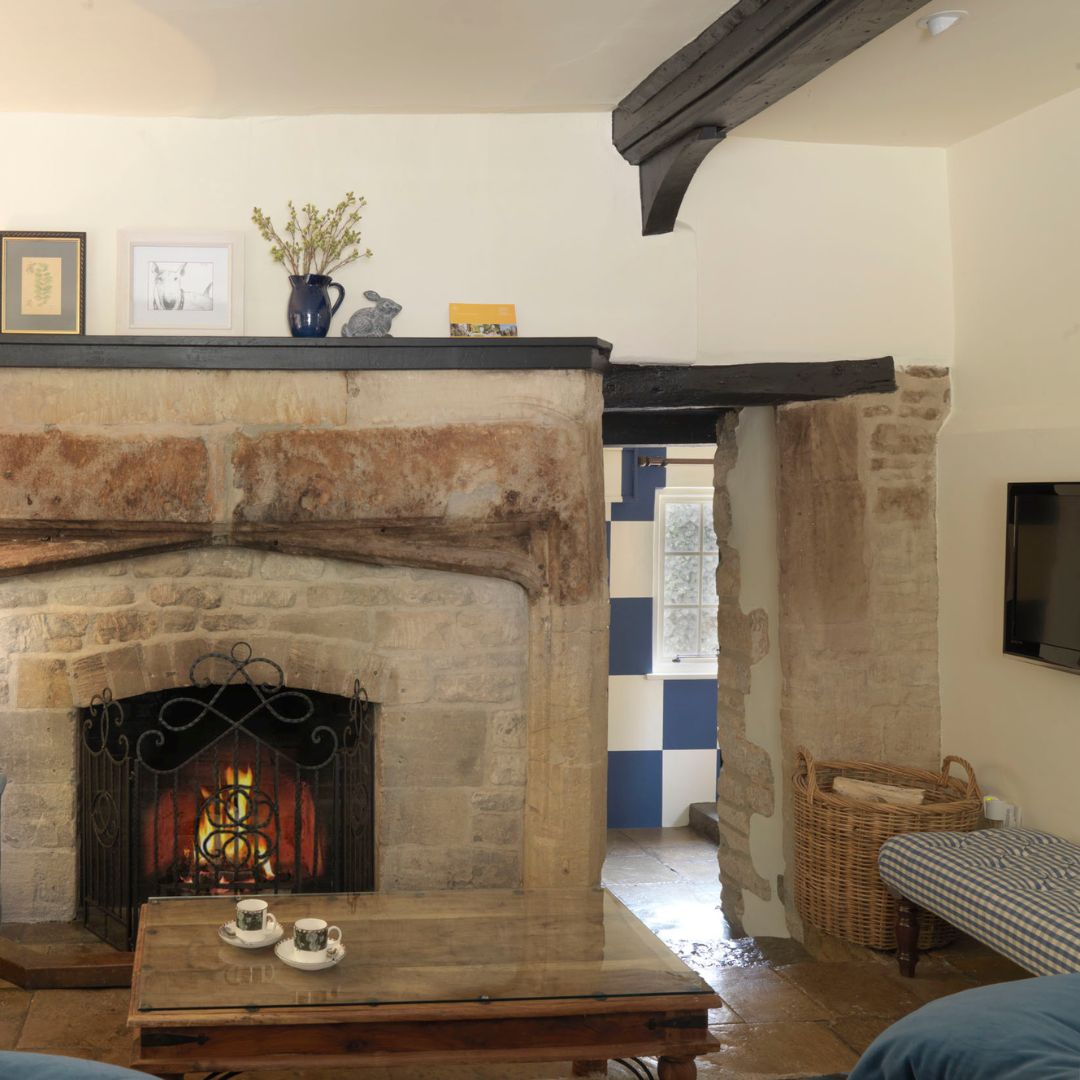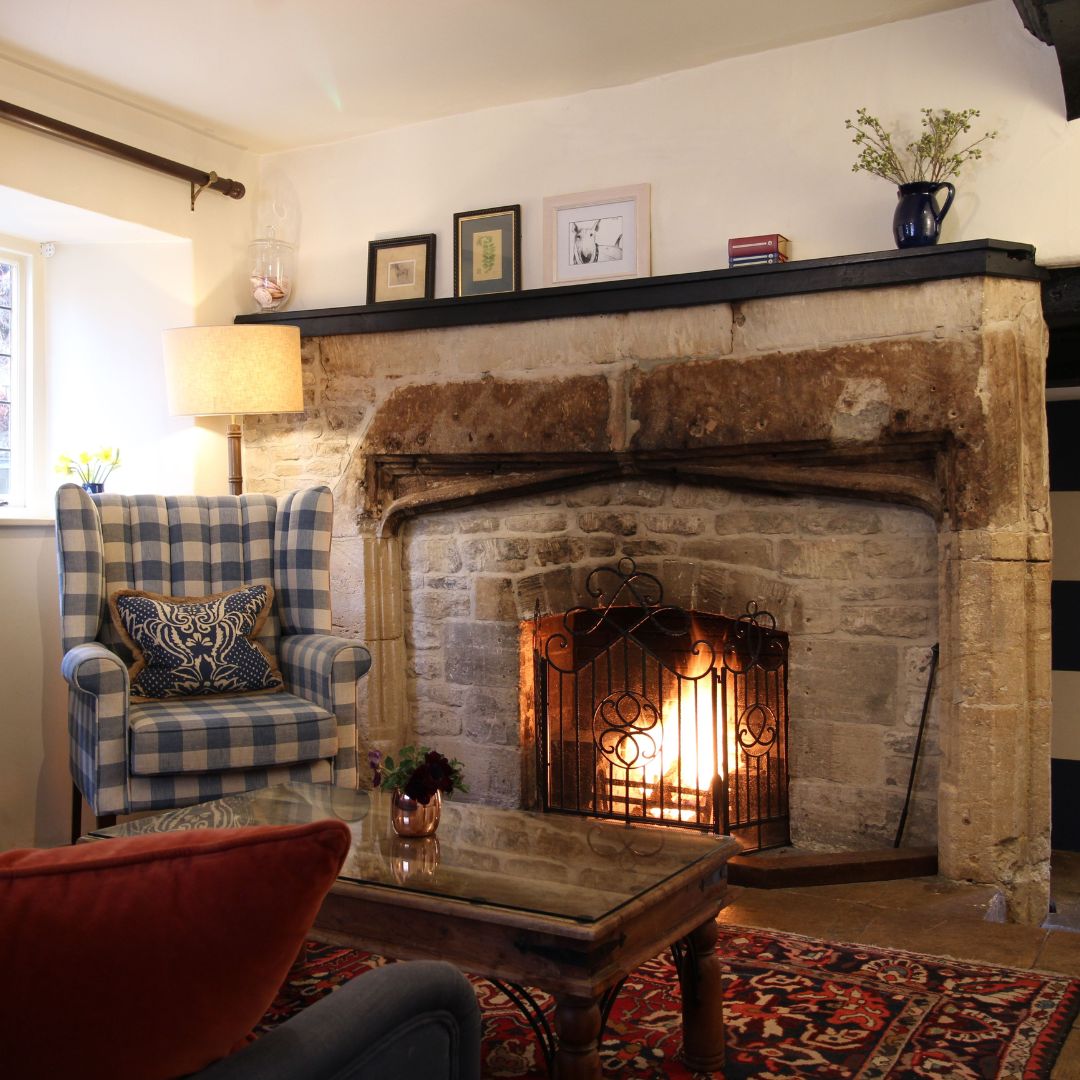 Tanfield Room
The Tanfield Suite is truly charming with a wealth of original features and plenty of space! In addition to the king-size bedroom, Tanfield has a separate lounge with a traditional flagstone floor and a cosy seating area. The en-suite bathroom is generously stocked with Molton Brown toiletries and fluffy bathrobes too.
Separate Lounge Area
Fluffy Bathrobes
Original Features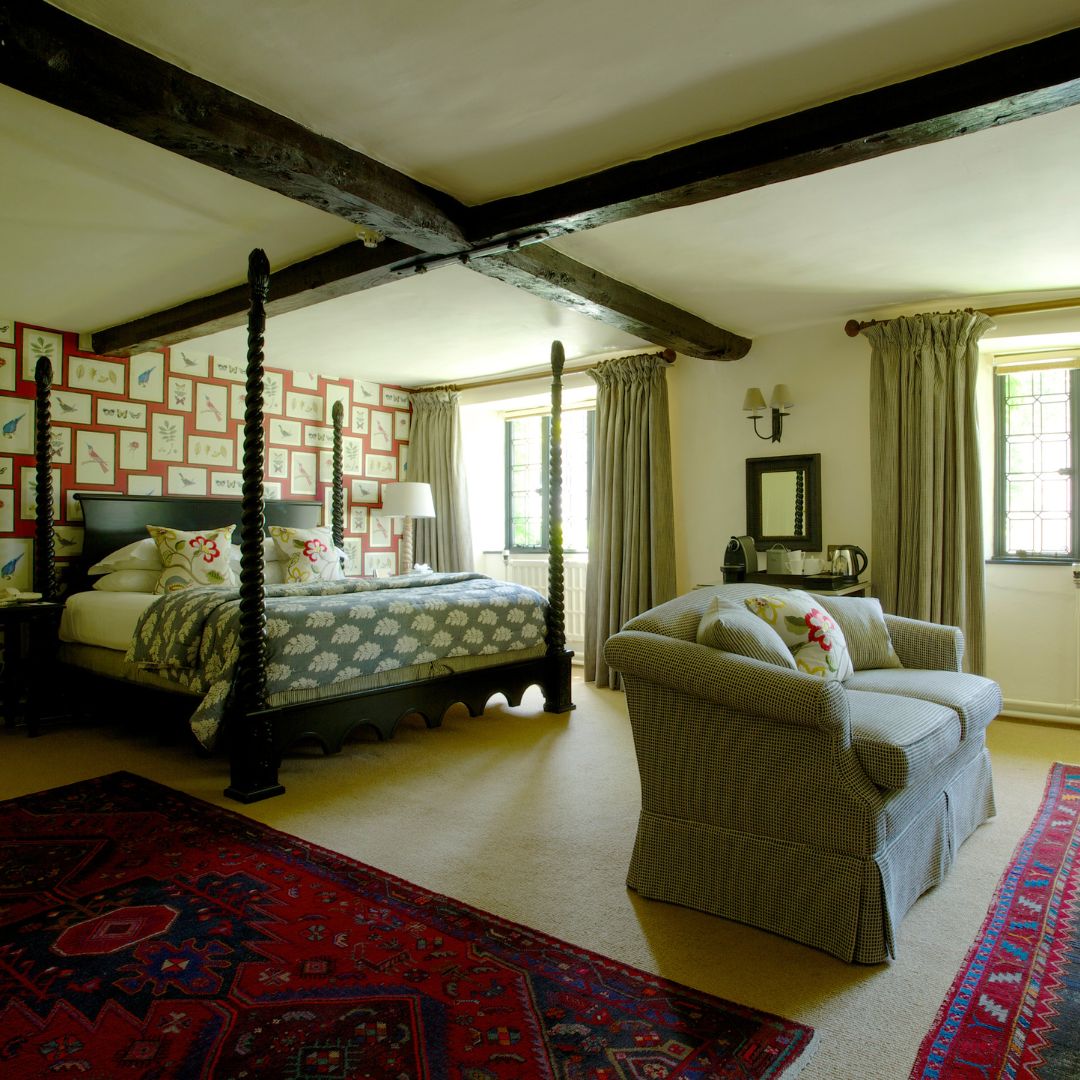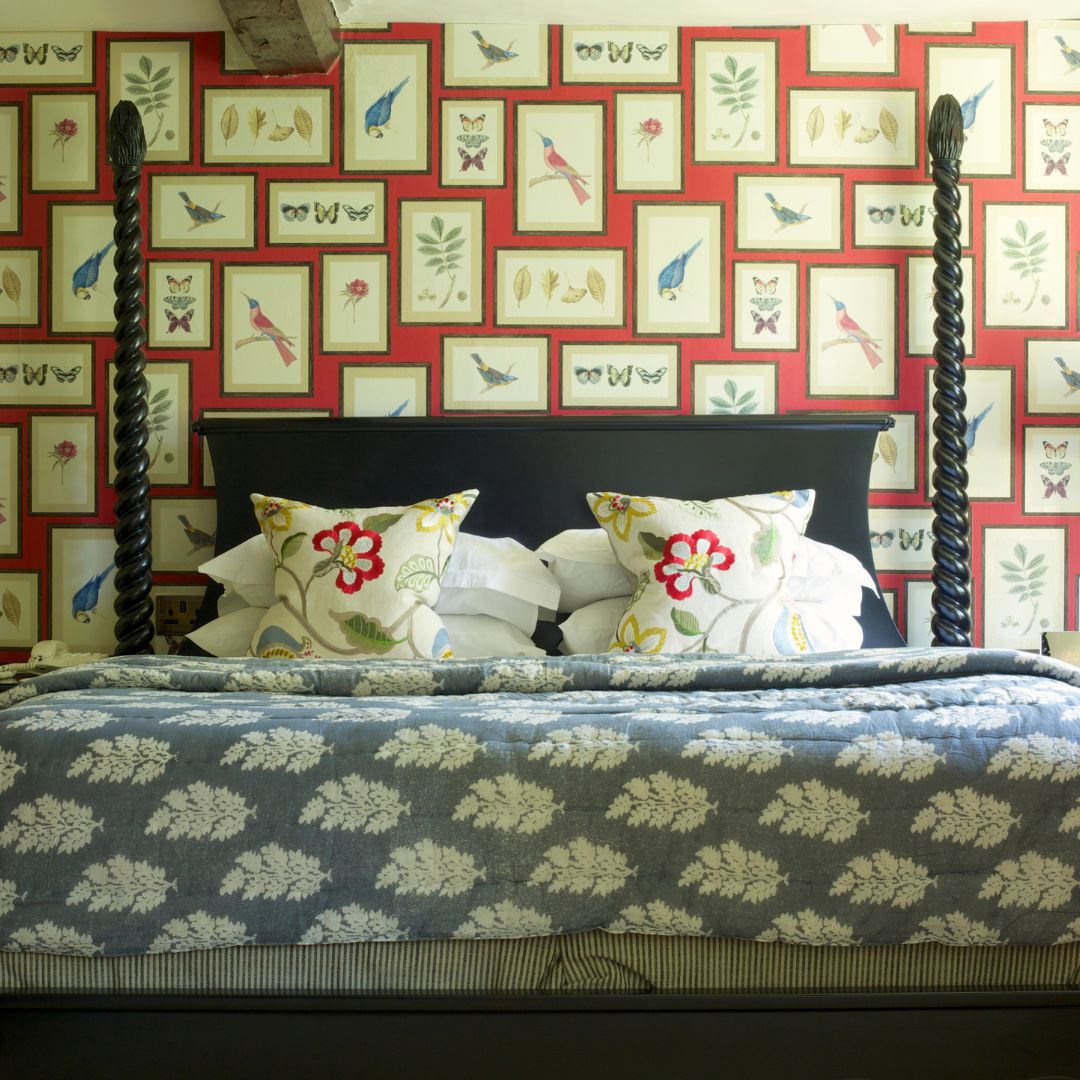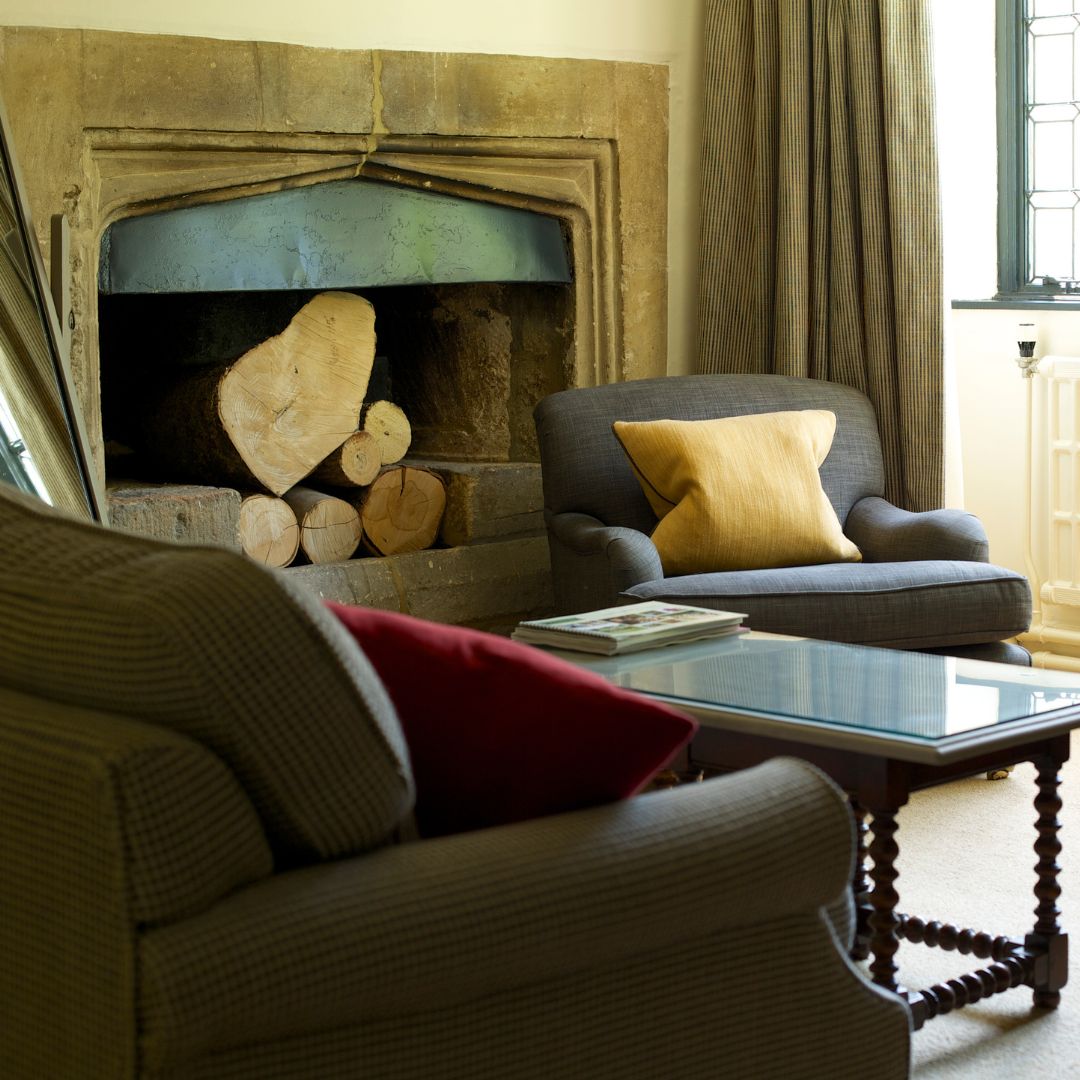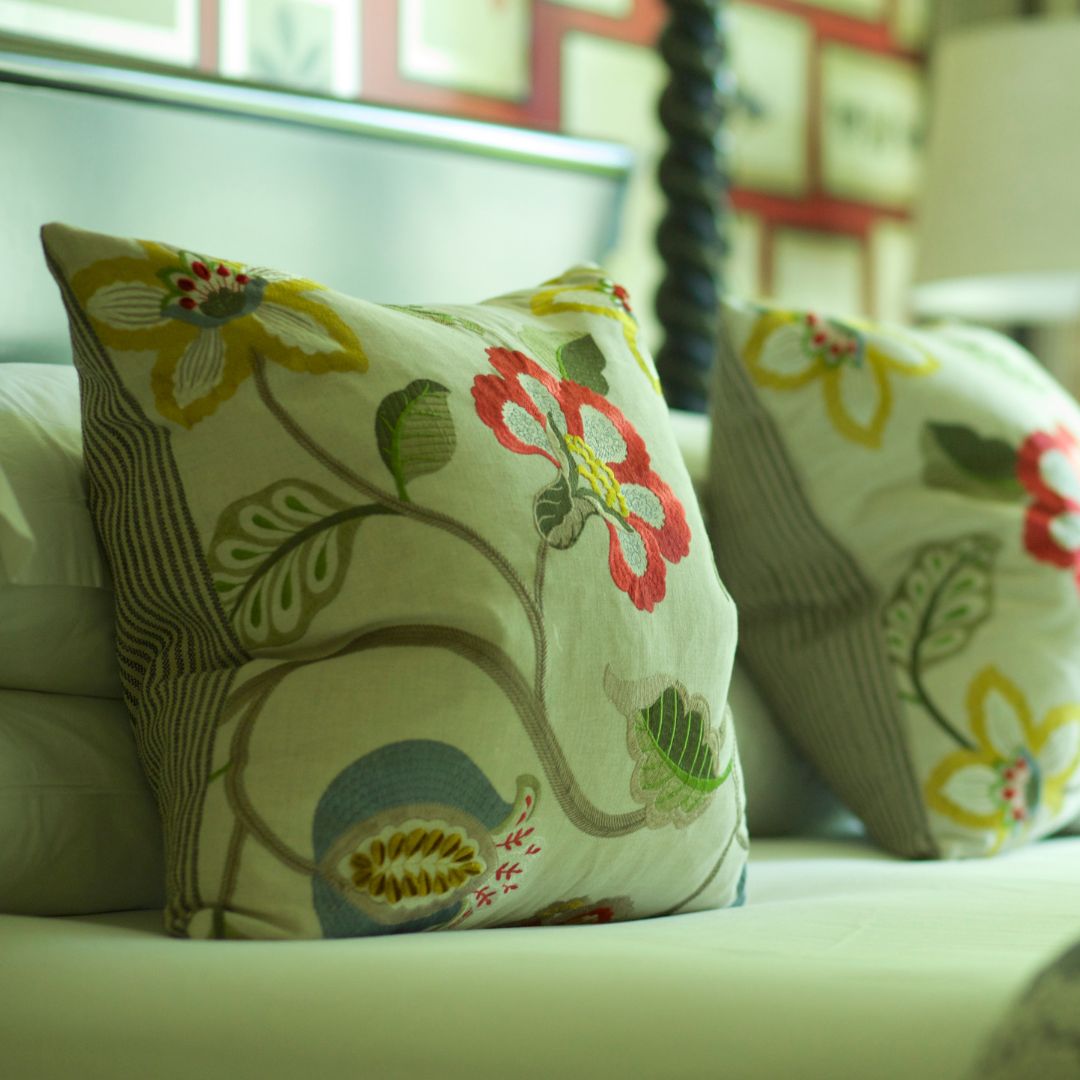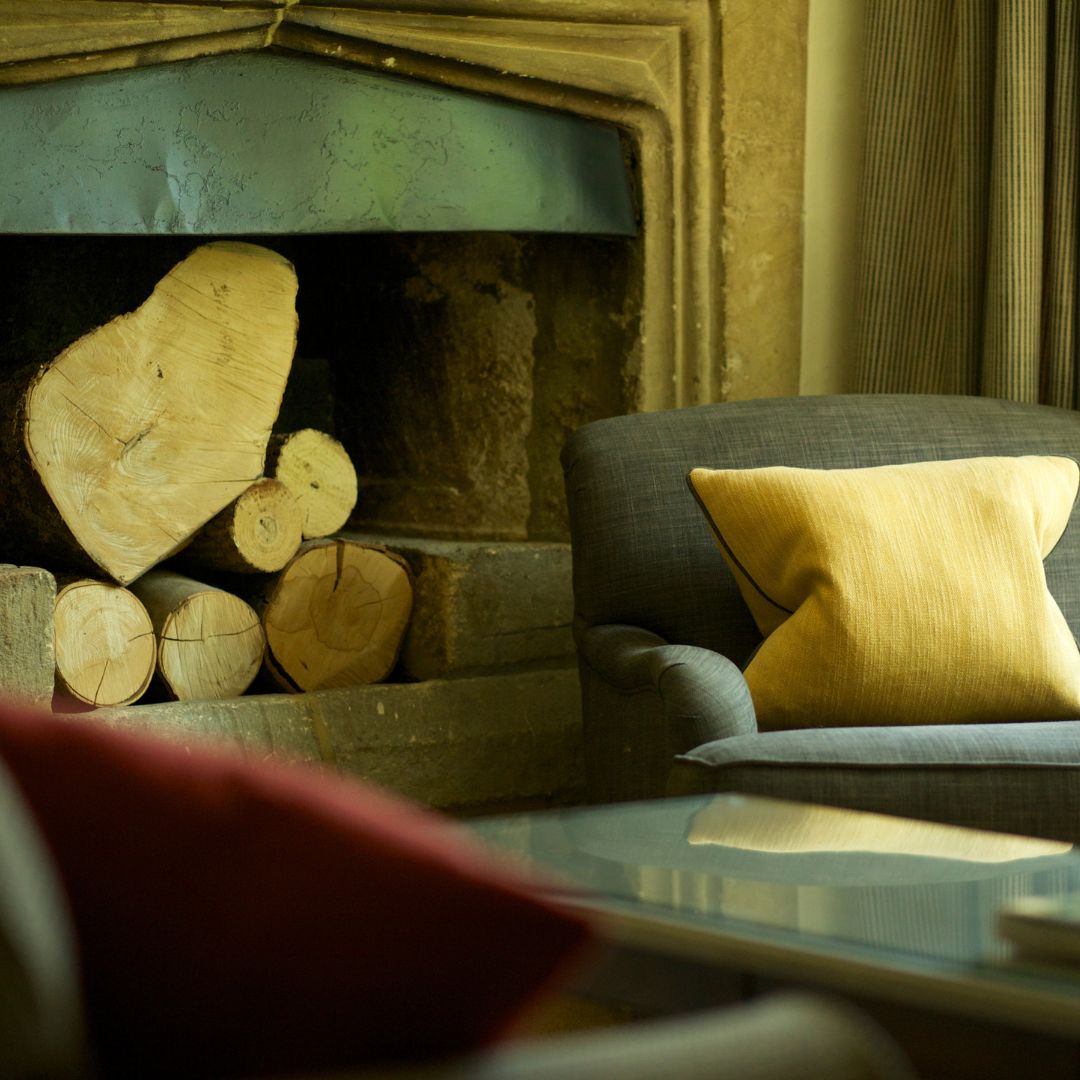 Oak Room
The Oak Suite is our most spacious room at The Bay Tree with a beautiful feature four-poster bed and effortlessly stylish design. In addition to the luxurious super king-size bed. Oak has a large separate lounge with a sofa bed and realistic log burner fire. The en-suite bathroom boasts a spa bath and is generously stocked with Molton Brown toiletries and cosy bathrobes.
Super King Size Bed
Lounge with log burner feature
En-Suite Bathroom with spa bath
Luxurious Molton Brown toiletries
Accessibility
Outlined below is some information, which we hope will ensure you enjoy your visit to The Bay Tree Hotel, regardless of whether your life is affected by a medical condition, disability, impairment or some specific learning difficulty.
Before you arrive
Reservations and enquiries can be made online, by phone, fax or email. Please ensure that our staff are made aware of any special requests or requirements at the earliest opportunity and we will do our best to help.
When you arrive
All our hotels have designated parking for those with mobility issues. Please ask when making your booking and we can let you know the best place to park and access the property. We will be delighted to collect your luggage from your car and deliver it to your room.
Reception
Our reception staff will be able to advise you about room facilities and access to bedrooms and public areas of the hotel. If you need a ground floor room, or a room that's specially adapted with grab rails, please request this at the time of booking.
Additional Information
Assistance dogs are welcome and no charge is made. Large print menus can be provided on request.
We have tried to include as much accurate detail as possible in our Accessibility Statement and we welcome your feedback, in order to continuously improve upon the information we give.
If you require any assistance or further information, please phone 01993 822 791.
Sustainability
Cotswold Inns & Hotels is committed to working in a sustainable way and take care to reduce, re-use and recycle. We are continually working to improve our standards, which include:
Using low energy lighting
Switching off all equipment when not in use, where possible
Only lighting log fires during cooler weather
Using local suppliers for food, drink and other consumables where we can
Composting garden waste, recycling paper and card and sending cooking oil to be converted to biodiesel
Asking guests to conserve water and switch off TVs when not in use
Replacing towels when requested
Supporting the local community by offering sponsorship and raffle prizes, as well as discounted rates for local businesses needing accommodation.
We welcome our guests ideas: if you have any suggestions for further improvements, please contact Reception.
Terms & Conditions
Making a booking
By making a booking you are confirming that you are authorised to do so on behalf of all persons named in the booking and you are acknowledging that all members of your party agree to be bound by these Booking Terms & Conditions. When your booking has been made a confirmation will be sent to you by email using the email address that you have supplied, or by post. Booking confirmations are subject to the availability of accommodation at the hotel. You should carefully check the details of your confirmation as soon as you receive it. You must contact Cotswold Inns and Hotels Ltd immediately if any of the details are incorrect or incomplete. We will always endeavour to rectify any inaccuracies or accommodate any alterations you wish to make to your booking. We cannot accept liability for any inaccuracies that are not brought to our attention within seven days of issuing your confirmation, nor can we accept responsibility for inaccurate information that you have supplied.

Paying for your booking
At the time of booking, card details will be required to guarantee your reservation. In some instances, a deposit or full non-refundable pre-payment may be required at the time of booking, or at a stated date prior to your arrival. The amount of payment required at the time of booking will be advised to you when making your booking. In all cases full payment will be due on departure from the hotel unless prior written agreement has been received by Cotswold Inns and Hotels Ltd. Unless stated as part of your booking, additional items such as (but not limited to) the cost of external telephone calls, meals, drinks, items from the mini-bar and travel expenses, are not included in the price of your stay. If you incur any such additional costs you must settle the sum involved prior to your departure from the hotel.

Price changes
Cotswold Inns and Hotels Ltd reserve the right to increase or decrease the price of unsold breaks at any time. The price of your chosen break will be confirmed when your booking is made and, with the exception of any errors, we will not increase this price once it has been confirmed. We reserve the right to correct any errors in advertised and confirmed prices and will do so as soon as we become aware of an error. We will notify you of any price discrepancies relating to your booking should they arise, but we strongly advise you to check that the final price of your booking is correct before making your final confirmation.

Amendments to your booking
You should notify us of any amendments to your confirmed booking by telephone or in writing as soon as possible. Amendments are subject to availability and those made within the 74-hour cancellation period (see below) may be subject to cancellation charges.

Cancellations
In order to avoid cancellation and/or non-arrival charges, guests should observe Cotswold Inns and Hotels Ltd' cancellation policy, which is up to 2pm three days prior to arrival. This includes advance cancellation of any supplementary activities or tickets that may have been issued. Failure to cancel in advance will result in a charge equivalent to the value of your booked stay charged to your credit or debit card. If you have paid a deposit, made full payment or paid for any supplements – the sum may be non-refundable. Please check with the hotel at time of cancellation. We strongly recommend that guests seek appropriate travel insurance cover in case of any unforeseen circumstances arising causing a need for you to cancel your reservation.
Gift Vouchers
Whatever the occasion, and whoever the lucky person is, our Cotswold Inns and Hotels gift vouchers make the perfect present.

Share an overnight stay at your favourite hotel, treat someone to Afternoon Tea, or give them the gift of choice with our "one size fits all" monetary vouchers. All our gift vouchers can be emailed or posted, with the optional addition of a glossy gift box to make them that extra bit special.
Dogs Welcome
We love man's best friend and we have a sneaky suspicion that you probably do too which is why we're proud to be a dog friendly hotel.
We love having dogs here at The Bay Tree and have 'plenty of room at the inn' with a selection of specially allocated rooms to sleep you and pooch comfortably during your stay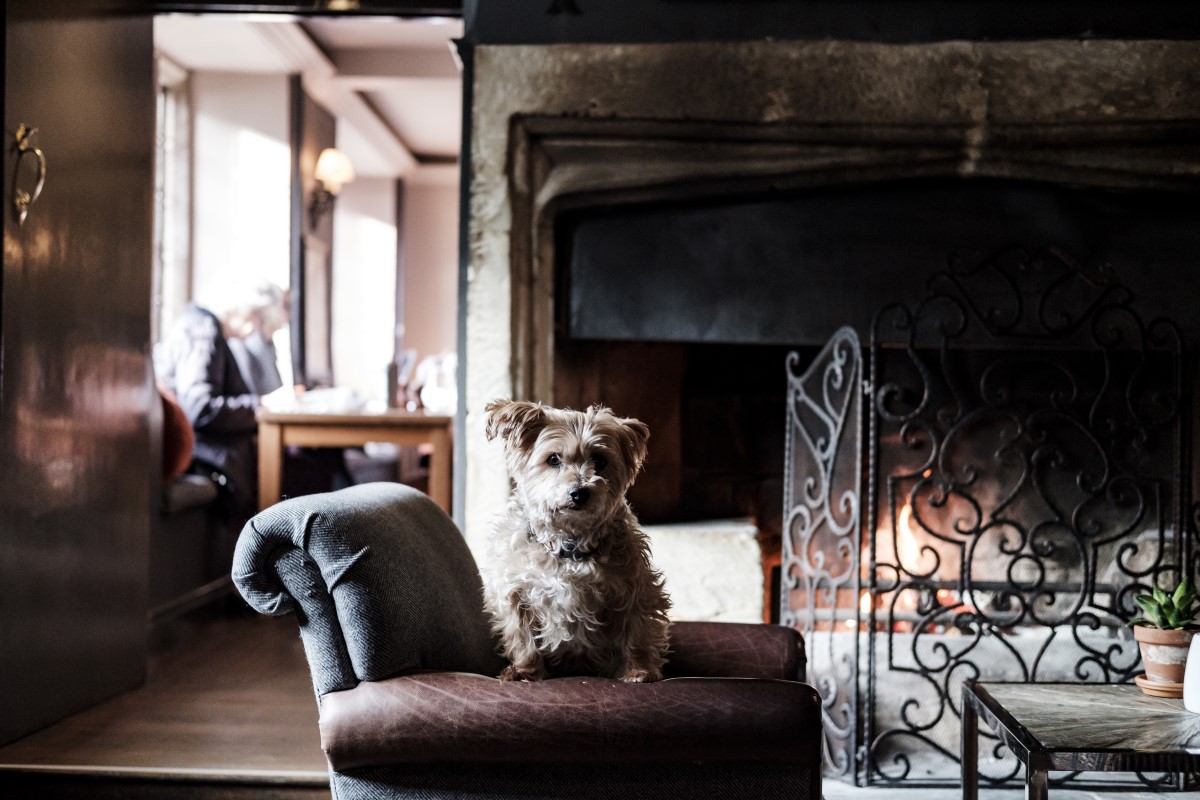 Book a Room
The Bay Tree is warm, welcoming and relaxing. This is your home away from home, where our team of friendly staff are on hand to tend to your every need so you don't even have to lift a finger during your stay. Just sit back and relax in the wonderful surroundings that stand before you. Eat good food, drink fine wine, or celebrate a special occasion before finishing the day with a good night's sleep in one of our beautifully designed bedrooms.

To discover more or book a room, click on the link below, or give us a call on 01993 822791.